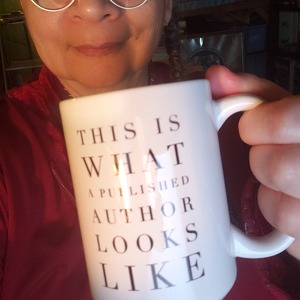 Moving Goalposts
I have different goals for every week.
By June 24 I'll have a plan in place for revising my novel Kinning, a sequel to Everfair.  ACHIEVED!
By July 1 I'll have revisions completed for an update of Writing the Other.
By July 8 I'll have lectures for my Hugo House class on publishing written.
By July 15 I'll have begun revising my novel Kinning, a sequel to Everfair.
By July 22 I'll have written an article on my Making Amends short story series.
By July 29 I'll have written lectures for my appearance at the Alpha Writers Workshop.
Excerpt from Kinning
The trick was to become something else.  No longer content as a velvet-faced, sturdy-armed thirteen-year-old girl, Princess Mwadi concentrated on her resemblance to the sighing rain, then slipped free of the pavilion's overhanging roof to join its fall.
      Languorous in the midday's moist heat, ranks thinned by the ravaging new illness, the palace guard proved no impediment to Mwadi's departure.  And Kisangani's thoroughfares led her where she wanted to go so easily--the dwindling waters between built up roads coming no higher than her knees, so that she might wade unmolested the whole way.
      The city had grown since her father first established his court here, back before she or Prince Ilunga had been born.  And it had grown even more in the two years since she acted the role of Bo-La alongside Miss Rima in Sir Matty's play.  The atolo tree planted near the shelter of the king's ancestors stood surrounded now by many similar shelters sharing the tree's protection.  So broad its branches, by itself the tree darkened all the sacred precinct's ground.  So high its crown, the misting rain wreathed around its leaves like dagga smoke.  So snaking its roots, she had to stoop to the soil and feel her way among them with her hands.  So fat and slick the trunk, she didn't even try to climb it, merely clasped it to her, breathing in its clean, wild, scent.
      She had reached her goal!  She threw back her head in joy and saw it--the original King's shongo, yes!  The green of its copper was duller and bluer, the curves of its blades were fuller and longer, than the intervening foliage.
      So high above her head...impossible to touch it.  It had stayed lodged in the gleaming brown bark higher than the ceiling of the palace pavilion for over forty seasons.  Warning stories told of the injuries borne by pretenders to Everfair's throne in their pursuit of this prize: multiple bones broken in sudden, inexplicable falls; crippling wounds gouged in their flesh by the beaks of invisible crows.  But from the overheard conversations of her mother's rivals the princess knew that once she released the shongo from its resting place she could call herself her father's heir, as these women's sons had attempted to do.  As her stupid brother Ilunga had tried to do as well.  She had to retrieve it for herself, successfully--but how?
Selected publications
My novel Everfair was a Nebula Award finalist.  My story collection Filter House co-won the Otherwise Award (formerly the James Tiptree, Jr. Award).  I have several other story collections available, including Talk Like a Man, Something More and More, and Exploring Dark Fiction: A Primer to Nisi Shawl.  Lots of magazine and anthology appearances, too.  For a close-to-complete list, visit the bibliography page of my website: http://nisishawl.com/Bibliography.html.
My Badges
Clarion West Alumni

Awarded when Anyone is already a Clarion West Six-Week Alumni. You've met a lifetime of writing goals already! You've earned this badge!
View All Event Badges
0
days
0
hours
0
mins
0
secs
My Supporters
Phoebe Harris

August 2022

$10.25

Boeing Company

July 2022

$25.00

Daniel Trefethen

July 2022

$50.00

Mark Wood

June 2022

$25.00

Anonymous

Write on, Nisi!

June 2022
Daniel Trefethen

July 2022

$50.00

Boeing Company

July 2022

$25.00

Mark Wood

June 2022

$25.00

Phoebe Harris

August 2022

$10.25
I'm Nisi Shawl on Facebook