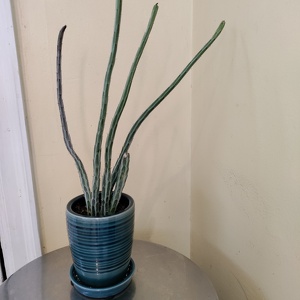 My Writing Goals
This summer, I'm reading and roughly translating 'Finnish Weird' writer Johanna Sinisalo's novel Vieraat (The Guests) from the original Finnish into English.
This book is not currently available in English. I am doing this as part of writing an extended essay about reading the novels of Johanna Sinisalo. It's also an exercise for me in learning to read a novel in Finnish that was not simplified or written for children. I have studied the language for about five years now through a hodgepodge of adult learner classes and self-study, so this is a truly next-level challenge.
My CW Write-a-thon goal is to get through 20 pages a week. I've done about 20 so far, as of the end of week 1 of the Write-A-thon. I will donate a set $ amount to myself or any of my fellow CW '07 classmates who participate at the end of each week. To stay motivated and accountable, I will double the amount if I do not meet my weekly page goal.
Writing Sample/Progress/Updates/Write-a-thon Blog
I'm practice-translating copyrighted material, so no sharing. But I can tell you Vieraat is a truly weird novel that somehow involves eerie children, foodie culture, a dysfunctional lesbian couple, gut flora, and things that move around in the dark.
7/8/22 Update: I'm making progress towards my goals. A ittle behind at this point for Week 3, but I'll have more free time this weekend and an injured dog (not my own) to care for, keeping me closer to the keyboard.
I took a little break to read some articles and interviews about translation. Here's a really interesting interview with one of my favorite translators, Achy Obejas, which touches on Tentacle, a great SFF in translation read: 
https://latinamericanliteraturetoday.org/2018/02/achy-obejas-translation-something-play-conversation-george-henson/
7/21/22 I'm working on catching up. On page 64 as of today. This weekend I should be able to get to 80. The story is getting good. It's definitely a slow burn like reviews said, but I'm motivated to find out what happens next.
7/24/22
A bit annoyed that my first attempt at saving this failed... but I really made a push this last week and completed my overall goal this morning of 120 pages of rough translation. I'm at 124 pages, and still sucked in by the story and motivated to plow forward after this last week of the write-a-thon.
An idiom I learned today:
pilvi-iivari   "a cloud sweeper" head in the clouds
A paragraph from around page 100 that shows the flavor of this novel. The main child character, Sissi, is thinking about the strange shared feelings and coincidental/ simultaneous events she shares with her little brother:
"That empathy has to be a bit like a voice. If I talk at home, my voice can only be heard there, and the neighbor can't hear it unless I wheeze really hard. In the yard, no one could hear anything, no matter how much I shouted at home. Namely, if empathy could work through walls and down many floors and even to another city, all the children in Finland would have screamed in pain when I stepped on that block."
Yeah, that doesn't bode well. I've got to keep going to find out where that leads. Paljon kiitoksia, Clarion West. I learned a lot 15 years ago, and think about certain things often. Advice that really stuck:
Once you can handle criticism and that stuff, make sure what you're doing is truly "fresh."
And if you're stuck, try writing from a POV or type of story that's "not for you," even the opposite of what you believe you should be doing. Never know what you might learn... 
0
days
0
hours
0
mins
0
secs
My Supporters
Anonymous

Hope lives!

July 2022

Anonymous

July 2022

$50.00

Anonymous

July 2022

$100.00

Anonymous

June 2022

$50.00
Anonymous

July 2022

$100.00

Anonymous

July 2022

$50.00

Anonymous

June 2022

$50.00