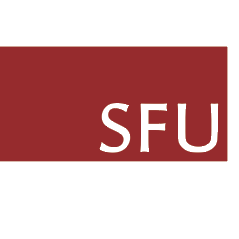 SFU CARES
September 23, 2020 9:30am - October 30, 2020 3:00pm
Our Team Fundraising Page
Hello!
Weclome to the SFU CARES team page!
As you are aware, there are many vulnerable children, families, and seniors living in poverty – people right here in our community. Every year, SFU helps raise thousands of dollars for the United Way of the Lower Mainland to make a difference in our community.
This year, SFU is proud to support the 2020 ClimbUP - with just 2,830 steps a day for 10 days, you can show your local love and make a difference.
I hope you will consider joining the SFU CARES team or donating. Every dollar can help someone in need, right here in our community.
Thank you and stay well.
Sobhana Jaya-Madhavan & Mark Roman
0
days
0
hours
0
mins
0
secs
Our Supporters
Mark LaLonde

October 2020

$250.00

Ana Pusag

October 2020

$25.00

Anonymous

October 2020

Darbara Ghuman

October 2020

$50.00

Yvonne Liang

October 2020

$10.00
Mark LaLonde

October 2020

$250.00

Shauna Sylvester

September 2020

$250.00

Joanne Curry

Especially now, BC's nonprofit sector and impacted communities need our support.

September 2020

$250.00

Kim Mah

September 2020

$200.00

Susan O'Neill

September 2020

$200.00