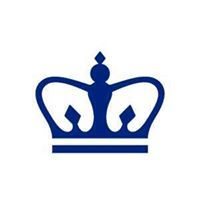 Columbia University Medical Center
October 13, 2021 - November 14, 2021
Help CUMC raise $1,000 for this years charity week projects!!
This is the Columbia University Medical Centers first ever charity week. What better year to join the movement than this one, where the focus is on healthcare! Join the movement with us and donate today. #WeAreAllOneBody Learn about this years projects and vote on where you want your donation to go here: https://charityweek.com/projects/ 
0
days
0
hours
0
mins
0
secs
For the past 17 years, communities & campuses have been coming together from across the world, promoting the vision of unity and undertaking a week of united fundraising for orphans and children in need.
Why do we believe so deeply about unity? Because the range of problems and difficulties faced by us all across the world are so many, so varied, so complex - that the only way that we will stand any chance of overcoming them is if we work together. #WeAreOneBody #CW2021
Have your say on which projects are supported by not only the money you donate, but ALL the money raised worldwide in Charity Week by visiting www.charityweek.com/projects.  
Find out more about Charity Week at www.charityweek.com, and get in-touch with us via email: info@charityweek.com
Our Supporters
Anonymous

November 2021

Ayeh Khalil

$10 from another donor!

November 2021

$10.30

Ayeh Khalil

From the MSA social!

November 2021

$51.50

Anonymous

November 2021

Amir Hassan

For the kids!

November 2021
Mahnoor Nasir

more bingo board donations!

October 2021

$625.00

Ayeh Khalil

Bingo board donations!!!!

October 2021

$288.40

Mahnoor Nasir

via bingo board donations, for CUMC MSA!

October 2021

$230.00

Ayeh Khalil

From the MSA social!

November 2021

$51.50

Ayeh Khalil

October 2021

$41.20
We are fundraising to help save children's lives in countries across the globe
1 in 5 children worldwide live in extreme poverty, and for many of these children simple necessities and rights are out of reach. Instead, their life is incredibly challenging, with the risk of illiteracy, disease, child labour, lifelong poverty and even death.
Living in refugee camps, traumatised by war or simply unable to go to school in their local community due to crippling poverty, these children lack the means to keep safe at home, access critical education and medical and/or psychosocial care. Their futures look unsafe, uncertain and bleak.
"The Messenger of Allah (SAW) said: 'I and the one who looks after an orphan will be like this in Paradise,' showing his middle and index fingers and separating them." (Bukhari)
Please donate to our page and help save and transform the lives of vulnerable children around the world.