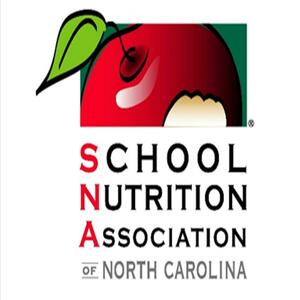 School Nutrition Association of North Carolina
Join our team in supporting a great cause! 
To raise awareness for children in our North Carolina school communities facing a different battle other than hunger…..cancer.  Did you know that every day 43 children are diagnosed with cancer?  Pediatric cancer is largely overlooked as most treatment they undergo is designed for adults.  The lack of proper treatment many times leaves children with long term complications, when all they should be focused on is being a kid!  We are starting the SNA-NC 43 Campaign.  We ask that individuals or chapters make donations in any amount of 43 ($.43, $4.30, $43.00 and the list goes on)!  Your donations to the Pediatric Cancer Foundation will be designated to help North Carolina families in need during one of the scariest times in their lives.  Any remaining funds will go towards pediatric cancer research. 
You can designate your donation by your SNA-NC Chapter under "Company Donation",  if you would like.  Donations will also be accepted at our SNA-NC Annual Conference.  You can make a one time donation or continue to collect money and make a group donation at any time until the end of conference.  Thank you for supporting such a wonderful cause and the children of North Carolina! 
About the National Pediatric Cancer Foundation: 
The National Pediatric Cancer Foundation (NPCF) collaborates with leading hospitals across the nation to fund clinical trials to find faster cures specifically for pediatric cancer. Since 1991, the NPCF has been a shining light for children fighting cancer by donating millions of dollars to research. The clinical trials we've funded are yielding amazing discoveries and the advancements are saving children's lives.
Our Supporters
School Nutrition Association of North Carolina Conference

Funds were collected at conference, with generous donations from Buncombe, Wilson and Hoke chapters.

July 2021

$943.00

Craven County School Nurtrition Association

Craven County Association is proud of it's local chapter and honored to be a National member.

July 2021

$44.70

Kristen Bealler

July 2021

Lorie Reece

Donated by Lincoln County Chapter of SNA-NC

June 2021

$43.00

Rhonda Davis

June 2021
School Nutrition Association of North Carolina Conference

Funds were collected at conference, with generous donations from Buncombe, Wilson and Hoke chapters.

July 2021

$943.00

Craven County School Nurtrition Association

Craven County Association is proud of it's local chapter and honored to be a National member.

July 2021

$44.70

Lorie Reece

Donated by Lincoln County Chapter of SNA-NC

June 2021

$43.00

Dawn Roth

June 2021

$43.00