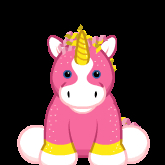 Unicorns And Curls
November 19, 2022 8:00am - 12:00pm
Because Unicorns Are Real
Charlotte - Diagnosed late October 2018 with Acute Lymphoblastic Leukemia right before turning 3
Sophie -  Diagnosed in late June 2020 with Acute Lymphoblastic Leukemia at the age of 3. 
Now, they have left a path of destruction kicking cancer's butt and are done with treatments. This pediatric cancer community is very tight. We are all families and dealing with different cancers and treatments. We have been very blessed to have ASK along with our journies and getting the financial and emotional support needed. 
Please consider any donation towards our goal. This money will have an immediate impact on so many families going through these costly medical treatments. 
The last thing cancer expected to face was two blond curly haired fierce warriors and it doesn't want that fight again.  
0
days
0
hours
0
mins
0
secs
Steve Schmidt

Jennifer Schmidt

Owen Schmidt

Alex Schmidt

Pat Manning

Dennis Manning

Dennis Manning

Julia Carter

Jessica Norrell

Oliver Norrell

Morgan Norrell

Oliver Norrell

Brendan Manning

Hollie Manning

Sydney Manning

Sarah Manning

Savannah Manning

Luke Manning

Sophie Manning

Allyson Duffy

Matt Duffy

Julia Duffy

Eden Duffy

Grayson Block

Charlotte Block

Katherine Lynch

Kirby Jones

Carla Cox

Kyle Cox

Madison Cox

Cameron Cox
Our Supporters
Amgen

November 2022

Joshua Burns

November 2022

LeeAnn Freeman

November 2022

$52.00

Anonymous

November 2022

Anonymous

November 2022
Jessica Norrell

October 2022

$524.00

Ursula Hand

Happy birthday!

November 2022

$520.00

David Duncan

October 2022

$260.00

Anonymous

November 2022

$104.00

Tom R. Block

November 2022

$104.00