Founder's Day 2022: The Recording
Guest Speakers
This year, our special guest speakers are NYF alumni Jeena Maharjan and Bishnu Chaudhary. We are so excited for everyone to hear about the incredible work they are doing in their communities! Scroll down to learn more.

Jeena Maharjan is an alumna of Olgapuri Children's Village (formerly J&K House) and NYF's College Scholarship program. In December 2019, Jeena Maharjan graduated from Kathmandu University in community development with the highest GPA in her class. She even received a Gold Medal from the President of Nepal for Academic Excellence.
Jeena is now about to finish her master's degree in education at Kathmandu University, where she received a full scholarship. Concurrently, she also works as a beloved teacher at Ullens School — inspiring and empowering the next generation of Nepali children.
Bishnu Chaudhary is the first freed Kamlari to pass Nepal's bar exam and become a lawyer. NYF rescued Bishnu from kamlari bondage in 2004, and proudly supported her education from the beginning.
During her student years at law school in Kathmandu, Bishnu was an outspoken and passionate leader in opposing the practice of kamlari, leading rescue operations of indentured children, and convincing parents not to send their daughters away. Since then, Bishnu has continued in her activism, providing counseling and advice for former kamlari.
Hosts
We are so honored to have Angela Pal and Shrijana Singh Yonjan as our Founder's Day 2022 cohosts. Scroll down to learn more about their work and connection to NYF!

Angela D. Pal, PhD, ACNP-BC was introduced to Nepal Youth Foundation, Olgapuri Children's Village, and the Nutritional Rehabilitation Home on her first trip to Nepal in 2018 for a medical mission. Her immediate thoughts were about how happy the children were, and how it seemed like a large family. She was immediately drawn to the openness and empathy of the Nepali children with each other and visitors. She observed firsthand the impact of the foundation on the children of Nepal, and the power of OlgaDidi's vision and perseverance.
Angela has been in healthcare for over 25 years as a registered nurse and Acute Care Nurse Practitioner. She is an Assistant Professor at the University of Colorado Anschutz Medical Campus and Director of the Adult Gerontology Acute Care Nurse Practitioner Program. Angela lives in Seattle, WA with her husband, Jay, and their twin daughters, Aliana, and Isabella. They enjoy the outdoors and travelling locally and internationally.
Shrijana Singh Yonjan, Creative Consultant has conceptualized, organized and managed programs and projects ranging from glamourous to social. She is known for her unique themes and is and expert at blending various forms of performing arts, music, songs and dance into her projects. She has extensive experience working with stage, television, and radio programs and coordinating workshops, conferences and seminars. She is especially interested in issues related to women, children and marginalized communities. Writing is her passion. She has contributed to several mainstream newspapers and has been a columnist for ECS magazine in Nepal. She has also made her mark as an anchorperson and moderator of national and international programs.
A project very close to her heart is Celebrating Womanhood Navadevi Awards. It is a venture that identifies, and honors women change makers from diverse socio economic, geographic and cultural backgrounds. Originally, from Nepal, Shrijana currently lives in Virginia, USA. She continues sharing stories of inspiring Nepali women through her writings and programs.
Many thanks to everyone who joined us on June 7th as we gathered virtually to commemorate another remarkable year of transformative impact in Nepal—and to celebrate Olga Murray's 97th birthday! 
Thank you to everyone who registered, attended, participated, and donated. Thanks, too, to anyone who invited a friend or spread the word on social media. A very special thank you goes to co-hosts Shrijana Singh Yonjan and Dr. Angela Pal; videographers Roy Cox and Robin Mortarotti; and guest speakers Jeena Maharjan and Bishnu Chaudhary for helping shape the inspiring presentations; author and philanthropist Isabel Allende for her beautiful birthday wish; to the volunteers, board members, advisory board members, and staff working behind the scenes; and of course, to Olga Murray and Som Paneru for giving us so much to celebrate!
$97,000 for 97 years of Olga's life!
0
days
0
hours
0
mins
0
secs
Accessibility
Live closed captioning will be provided. NYF will also be recording the event for our guests to enjoy at a different or later time.
If you or any of your guests would benefit from another accommodation, please email info@nepalyouthfoundation.org or calling us at 415-331-8585.
2022 Host Committee
Greg and Barbara Rosston

Angela and Jay Pal

Andrea McTamaney

Tanya Bodde

Chris Heffelfinger
Happy 97th Birthday, Olga!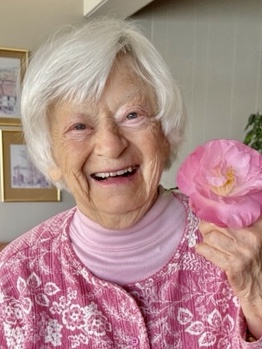 Online Auction
No Results Found!
Please change the filter settings and try again.