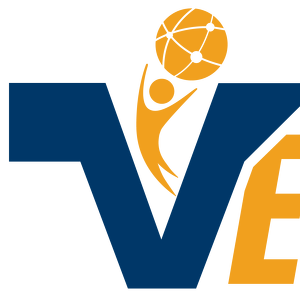 Vistex Endeavor
Giving Week Holiday Raffle
Vistex is hosting our annual Giving Week Raffle for the Northern IL Food Bank. Please specify what prize you want your entry(ies) to go to in the comments section of your donation. 
Donations can be made to enter the raffle until December 6th and the drawing for the winner of each prize will be made December 7th.
Entry Prices:
$5 for 1 entry

$20 for 5 entries

$100 for 30 entries
Prizes:
1. Taste of Chicago Gift Card: by the Sales/Pre-Sales Team **Digital**
Indulge in your favorite Chicago deep dish from Lou Manlnati's anywhere you live!
2. Gift Card Compilation ($150 value): by the Sales/Pre-Sales Team **Digital**
$25 to Walmart, $25 to Best Buy, $25 to Home Depot, $25 to Starbucks, $50 Gas Card
3. Poker Night ($200 value): by the Information Technology Team
200 Chips Poker Set, the Ultimate Beginners Gambling Guide, Royal Reserve Finest Whiskey Stones and drinkware set, Jim Beam Bourbon, Basile Hayden's Whiskey, Knob Creek Bourbon Whiskey, 4 La Aurora Cigars, Casino Game Night set with Roulette Wheel, Chip tray, Craps Dice, Double sided felt boards, dealer's stick and button, AND MORE!
4. Italian Dinner for 2 ($120 value): by the Human Resources Team
$100 Gift Card to Gianni's Café located in Kildeer and Palatin and a bottle of Red and a bottle of White Wine
5. Charcuterie Basket ($150 Value): by the Marketing Team
Bakers crackers, Monet crackers, Mini breadsticks, Tapenade Trio, Olive oil, Honey, Fig preserves, Assorted chocolates, Savory sweet & chocolate snacks, White wine, Red wine, Wine opener, 2 holiday wine glasses, Cheese knife set with board, $50 Flemings Steakhouse
6. Get Your Grill On ($100 value): by the Product Management Team
Grilling Tool set, Grilling set, Curry Sause, Marinade, Rubbing Spices, Set of Hot Sauces, Gourmet Cookies, $20 Target Gift Card
7. Chip, Dip & Sip ($100 value): by the Product Management Team
Mad Mango Salsa, Garlic Aioli, White Truffle Oil, Olive Oil Bread dipping set, Red Pepper Tortilla Chips, White Popcorn, Galena Mix Popcorn, Chocolate, 3 bottles of Wine, $20 Target Gift card
8. Family Game Night ($120 value): by the Finance Team
Deluxe Uno, Trivial Pursuit Classic, Jumbling Tower, Monopoly Crooked Cash, Twister, Scrable, and a pack of Extra Butter Popcorn
Our Supporters
Kiel Ochalek

December 2021

$21.00

Anonymous

December 2021

Anonymous

2 in basket one 3 in basket two

December 2021

Brian Wrona

2 entries each for prizes 1,2,3,4,7

December 2021

$42.00

Erik Lopez

All in on #4

December 2021

$26.25
Krishna Avanthsa

6 entries each for Prize# 1 to 5

November 2021

$105.26

Allen Ipjian

10 - #1 10 - #3 10 - #4

December 2021

$105.00

Anonymous

November 2021

$105.00

Gaurav Aggarwal

10 entries for prize 2, 10 entries for prize 3, 10 entries for prize 8

November 2021

$105.00

mark baggio

From the Baggio and Pisera Families

November 2021

$105.00