Welcome to My Page
The Lampang Roosters Thailand Team
My Mileage Goal: 3000 miles
My Primary Activity: Cycling
Due to COVID-19, Fuller Center for Housing has suspended sending volunteer teams around the world. These canceled volunteer events threaten Fuller Center's mission to provide healthy, decent homes worldwide. I've joined an online community to stay active and address one of the largest causes of endemic diseases around the world: poor shelter. We're collectively undertaking 50,000 miles to virtually traverse the globe in 80 days. I'm raising $7,000 to build a home in Lampang, Thailand.
Globally, houses of mud walls and floors combined with poor sanitation create an environment for life-threatening diseases like Chagas, severe diarrhea, cholera, typhoid, and malaria. Diarrhea alone claims the lives of more than 800,000 children every year (Source: CDC).
The work of The Fuller Center for Housing seeks to address these issues. It's an ecumenical Christian 501(c)(3) non-profit organization dedicated to helping families of all backgrounds have decent, healthy homes in 70 communities around the USA and in 19 countries around the world.  
Fuller Center families put in sweat equity for their homes, and pay it forward with a no-profit, no-interest loan. As I stay active and put in some sweat of my own, will you join me in supporting the wonderful work that they do?

Thank you very much, and stay healthy and well!
Tim
My Photos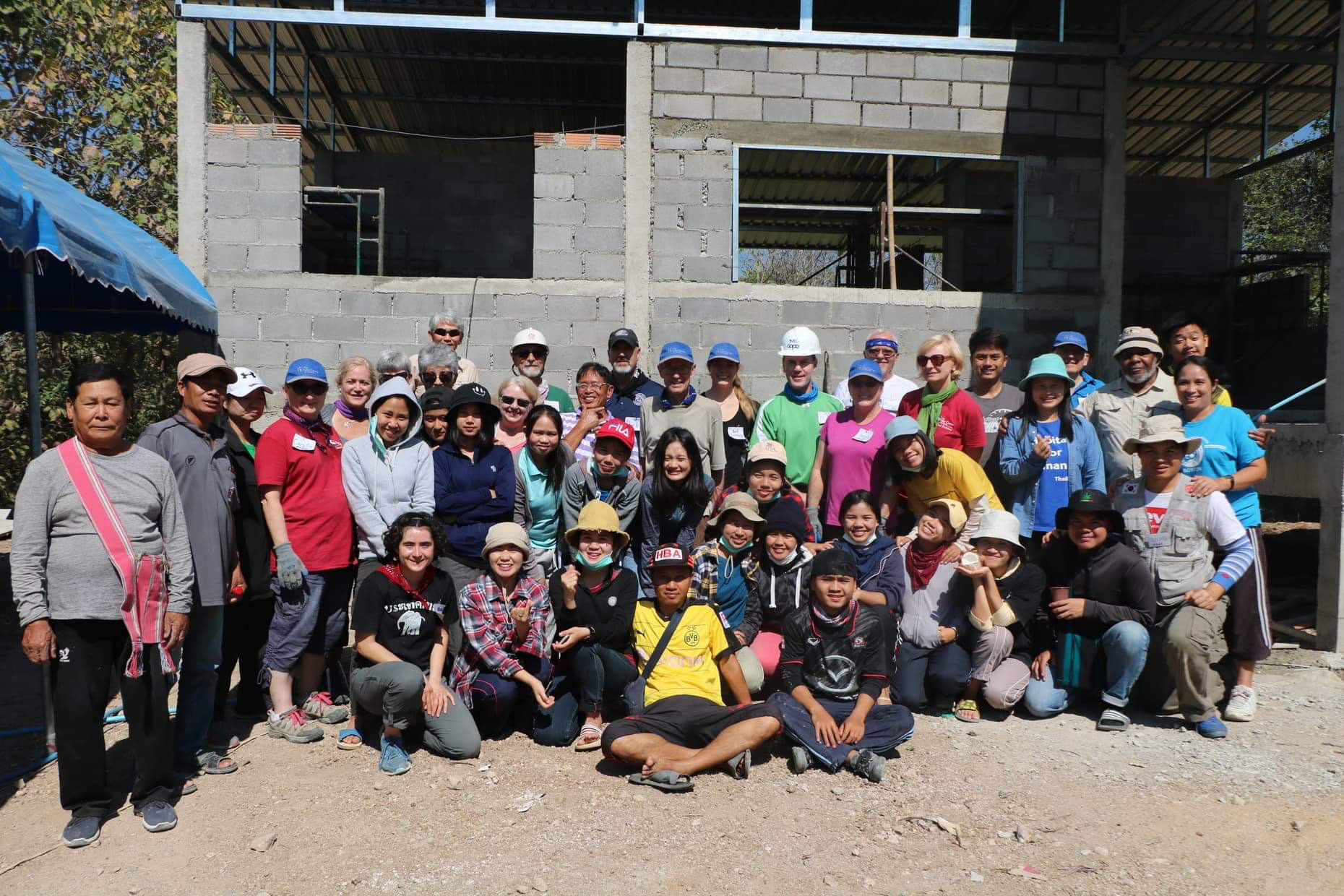 2020 First Presbyterian Church of Berkeley Team, Ben, Tee, University Students, and Contractors
Lampang, Thailand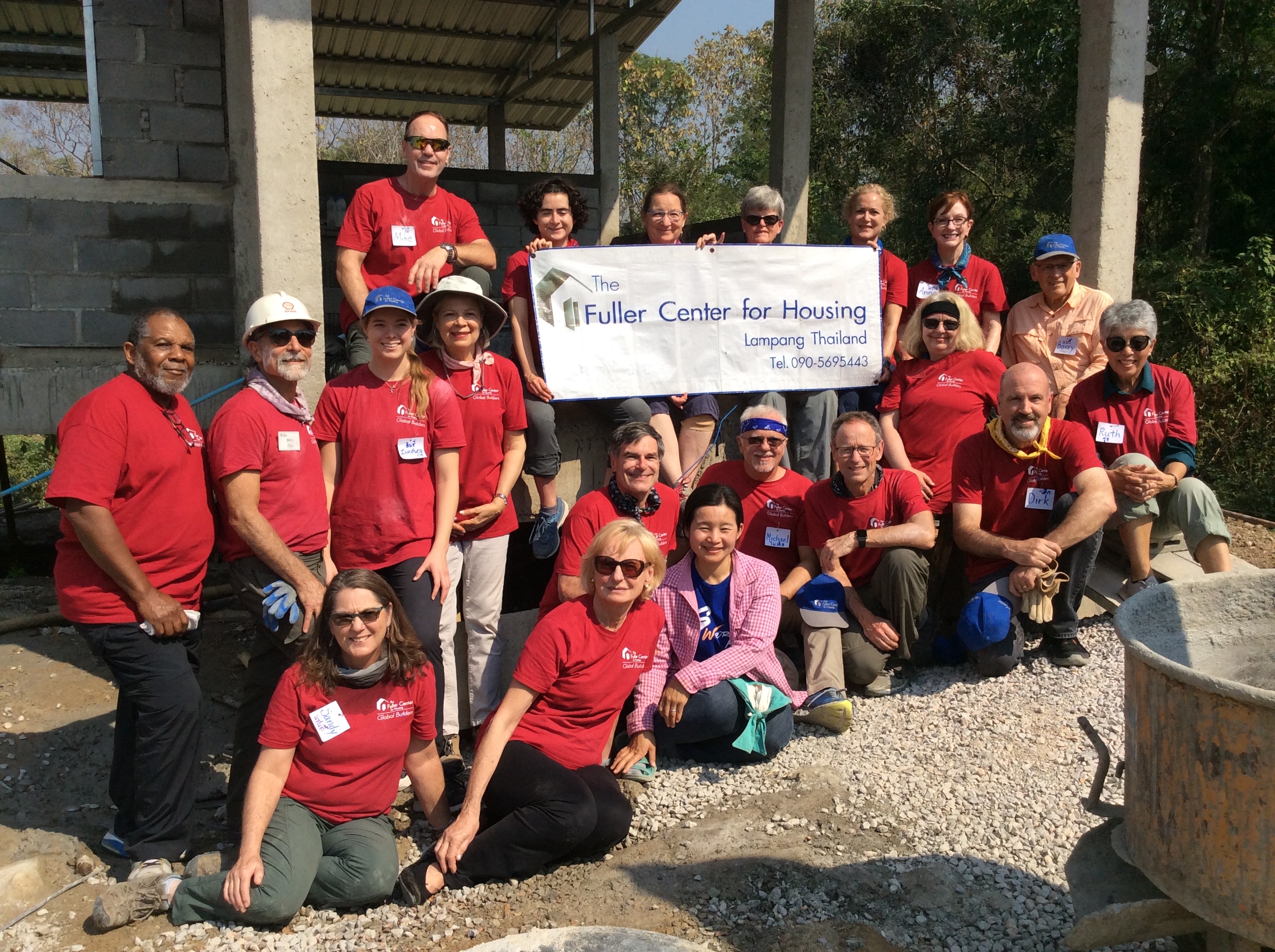 2020 First Presbyterian Church of Berkeley Team
Lampang, Thailand
2018 First Presbyterian Church of Berkeley Team
Lampang, Thailand
Badges Earned
Team Fundraising Leader

Awarded when a Team Member raises the most funds for their team
View All Event Badges
My Supporters
Anonymous

This gift is given on behalf of Tom and Cheryl Collins

August 2020

$105.00

Michael Cusick

This is great Tim. Sorry I'm late to the fundraising but you have done an incredible thing by riding that many miles and raising money for shelter. God bless.

August 2020

$100.00

Thomas Buscheck

August 2020

$120.00

Anonymous

August 2020

Vent Traylor

August 2020

Terrence Dwyer

Keep up the good work Tim!

August 2020

$100.00

Facebook Donor

August 2020

$20.00

Beth Thomsen

Thank you for your dedication to the people of Thailand in such a loving and beautiful way!

August 2020

Paul Davis

August 2020

$250.00

Facebook Donor

August 2020

$100.00

Anonymous

August 2020

Christina Davis

August 2020

Gary Laymon

HI Tim, Happy to continue support for Thailand!

August 2020

$300.00

Cherie Holcomb

August 2020

$30.00

Anonymous

Thank you for continuing caring for this great cause

August 2020

$60.00

Facebook Donor

August 2020

$50.00

richard cowan

from Boot's friend, good luck

August 2020

$120.00

Facebook Donor

August 2020

$50.00

Anonymous

Thanks for your kindness for my beloved country.

August 2020

Facebook Donor

August 2020

$65.00
YourCause, LLC Trustee for Chevron Matching Employee Funds

July 2020

$500.00

Timothy Buscheck

May 2020

$500.00

Gary Laymon

HI Tim, Happy to continue support for Thailand!

August 2020

$300.00

Timothy Buscheck

July 2020

$300.00

Paul Davis

August 2020

$250.00

John Barthel

Way to ride Tim! Inspiring to us all. John & Penny

July 2020

$250.00

Steve Ziser

June 2020

$250.00

James E. Diggins

Thanks for doing this. We are with you, in spirit, all the way!

July 2020

$200.00

Thomas Buscheck

August 2020

$120.00

richard cowan

from Boot's friend, good luck

August 2020

$120.00

Phyllis Lorenz

Bless you Tim and your work. xox Phyllis and Scott

June 2020

$120.00

Anonymous

This gift is given on behalf of Tom and Cheryl Collins

August 2020

$105.00

Michael Cusick

This is great Tim. Sorry I'm late to the fundraising but you have done an incredible thing by riding that many miles and raising money for shelter. God bless.

August 2020

$100.00

Terrence Dwyer

Keep up the good work Tim!

August 2020

$100.00

Facebook Donor

August 2020

$100.00

Kim and Jay Flom

Your dedication is encouraging. Thank you.

July 2020

$100.00

Facebook Donor

July 2020

$100.00

Facebook Donor

July 2020

$100.00

Janice Kolberg

Keep up the good work Tim.

July 2020

$100.00

Jane Choulett

July 2020

$100.00