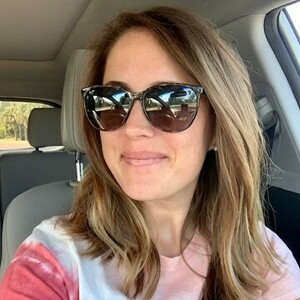 Kristen Arias
November 30, 2021
This #GivingTuesday
Show Your Compassion by Becoming a Guardian Angel
 
Can you imagine having to choose between the expense of a nebulizer to treat your child's RSV or purchasing a week's worth of groceries for your family? Some of our neighbors have to make these difficult decisions daily.
According to the 2020 U.S. Census, 13% of Brevard County residents, which is roughly 78,250 adults, ages 18 to 65, are uninsured. They are part of what is called the coverage gap (see image below). These individuals could be our friends, family and neighbors who are struggling to afford everyday living expenses and pay out of pocket for medical needs.

You can be someone's Guardian Angel by supporting those in need with compassion when they need it most.  The Compassionate Care Fund was created to provide these eligible patients the assistance they need in the form of a Guardian Angel grant – an anonymous grant which may help with transportation, prescriptions and even accessibility issues at the patient's home.
Help us give compassion to our neighbors in need.
Become a Guardian Angel. 
My Supporters
Facebook Donor

November 2021

$100.00

Facebook Donor

November 2021

$100.00

Facebook Donor

November 2021

$50.00

Anonymous

November 2021

Facebook Donor

November 2021

$25.00
Facebook Donor

November 2021

$100.00

Facebook Donor

November 2021

$100.00

Facebook Donor

November 2021

$100.00

Facebook Donor

November 2021

$50.00

Facebook Donor

November 2021

$50.00