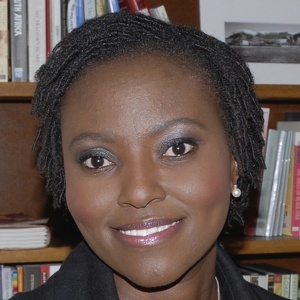 Sindiso Mnisi Weeks
Books open up whole new (and old) worlds!
Growing up in an economically under-resourced black community in apartheid South Africa, I did not have access to much in the form of books at home so I never got to read the Western canon except at or for school. But my parents loved learning and taught me the same; I also come from a people who (even pre-literacy) have always passed down knowledge and wisdom through oral culture and creative storytelling. Now that I am older and a parent myself, I like to open up new (and old, indigenous) ways of seeing the world to my children through the international books we read – and we read in multiple different languages (like isiZulu, German, and Spanish, as well as English) because one gains access to different ways of understanding the world through the different languages in which human beings invent and tell stories. And, after all, we become the stories we tell ourselves and each other. As an educator, I also find that reading and learning with my students is always enriching, expansive and generative. I love what City Year does and think the CY Reads fundraising campaign is a wonderful opportunity to support its important work both financially and practically by reading to the students myself. Thanks for supporting my effort to support the diverse and, in many ways, globally representative students of Manchester, New Hampshire's public schools!
What is CY Reads?
CY Reads is an initiative to meaningfully engage students during the pandemic when they are really struggling with disengagement. City Year New Hampshire will bring together enriching content through selected books, diverse readers and exciting presentations, and multi-lingual recordings to help promote student engagement. The CY Reads experience creates a space where students can connect and find belonging alongside their peers, hear and read stories representative of their backgrounds, and grow in literacy skills.  This virtual library of read-aloud videos for grades 3 to 6 will be used in extended learning time to enhance student connection to learning. The read-aloud videos will be facilitated by City Year AmeriCorps members who already have existing relationships and have been supporting student engagement and learning since the beginning of the school year.
My Supporters
Anonymous

June 2021

Nick Rodriguez

Miss you guys!

May 2021

$100.00

Stephen Sonnabend

May 2021

$50.00

Anonymous

May 2021

$100.00

liliane Sznycer & Abner Taub

May 2021

$65.00
Janet Prince

May 2021

$250.00

Nick Rodriguez

Miss you guys!

May 2021

$100.00

Anonymous

May 2021

$100.00

Maurice L Arel

I am pleased to donate to this cause.

May 2021

$100.00

Anonymous

April 2021

$100.00