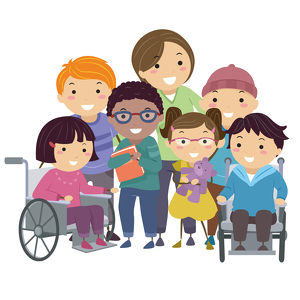 Mighty Mateo and Courageous Camila's Crew
Thanks for visiting our team page!
Mighty Mateo & Courageous Camila

We walk for our two beautiful children. Mateo is 5 years old and he is autistic and has apraxia. Camila is 4 years old and is autistic and Spastic Quadriplegic cerebral palsy. They are both amazing children, who have grown and continue to grow and be brave and over come any obstacle that's been in their way! Mateo is so intelligent, loving, kind, funny and adventurous. Camila is so sassy, intelligent, determined, loving and adventurous as well! 
We are walking to raise awareness for Autism, all disabilities, and the importance of caregiver support. All funds go to support SHARE, a non-profit organization, dedicated to caring for families where there are children with special needs.  
The goal is to make sure no one is alone in their journey.  We are asking you to help by supporting our team with a donation.  Your tax-deductable gift will make a difference in the lives of many.  Any ammount helps. 
We greatly appreciate your support!
Homar Ortiz

Camila Ortiz

Mateo Ortiz
Our Supporters
Vanesa Ortiz

March 2020

Francisco Ortiz

March 2020
There are no top donors to display.