INSTRUCTIONS
HEY TEAM!!
Click on the gear for any widget to edit the content. You can add images, and videos, too. Remeber to make the story personal. But it should also be short and sweet. No one wants to read a 10 paragraph essay! And most of the detailed things will be included in your asks. So just tell your story emotively and get to the point.
And if you don't want the widget to show (like once you want to get rid of this one), the eye icon will toggle between visible and invisible.
Let us know if you have any questions!
Ross & Cristina
Ever Forward with NYSX!
Hi Friends, Family and Supporters!
I'm so thrilled to be part of New York Shakespeare Exchange's Leadership Council, and so thrilled you found me here!
My personal journey with NYSX started with producing and performing in the famed ShakesBEER! pub crawls.  I don't believe I've ever felt more alive as a performer, or more enthralled as an audience member than at one of the crawls. 
I've gone on to help NYSX as an educator with Educaiton Initiatives - bringing Shakespeare to students in an accessible and imaginative way, challenging them to see themselves reflected in the work, rather than the work being some sort of distant, lofty thing they cannot touch.  I've participated in workshops both in-person and virtually, and it's always an inspiring experience.
 NYSX has a beautiful heart and I'm so happy to be a part of it.  See below for what's coming up and why we're excited about it - I hope you'll get involved!
WHAT'S HAPPENING NOW:
The Voices Project - A growing catalogue of videos created by Shakespeare performers who are under-represented in the American classical theatre, which highlight how Shakespeare's words resonate through the filters of their own identities and experiences.
Virtual Education Workshops - Thanks to remote learning tools, NYSX artists have been Zooming into classrooms in states like Michigan, Georgia, and Ohio, and we can't wait to add more states to that list!
Virtual Freestyle Labs - Since 2018, our Freestyle Lab series at the 53rd Street Library has gained an enthusiastic and loyal following.  THIS YEAR, we will explore how to create this town hall-style event in a virtual space, giving us a chance to invite in audiences across the country (and maybe even an ocean or two...).
In other company news:
NYSX is working toward a more inclusive and collaborative model of planning our season.  With our new Leadership Council, we've composed a season of events that tackle a variety of timely themes (trauma, recovery, identity, rebirth) and deeper engagement with new communities of artists and audiences.
In a desire to build better relationships with artists and audiences in the disability community, NYSX is working to expand our accessibility tools and integrate a more holistically accessible approach into the planning of our events (both virtual and in-person).
THE WINTER'S TALE - LIVE, in PERSON THEATER!!! planned for late summer/early fall - will mark NYSX's first outdoor production!  We can't wait to gather again - while staying safe - at an NYC park (or two) later this year.
If you believe in the work we're doing, I hope you'll join our community of donors and help make 2021 the first step on the way to a much brighter future.
Thanks and Thanks and ever Thanks,
Sarah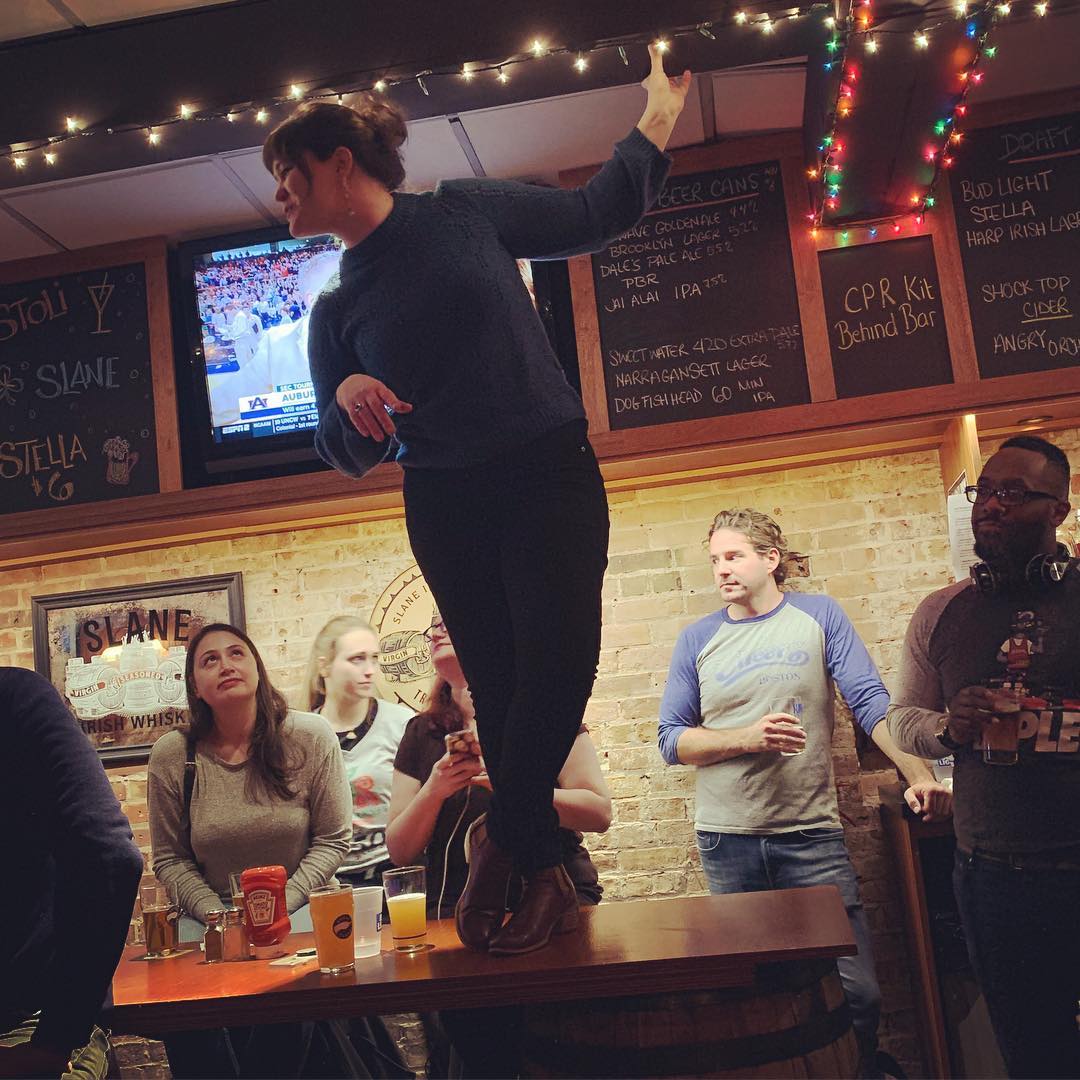 KATE at the Bar!
Taming of the Shrew (Final Pub Crawl prior to the Pandemic!)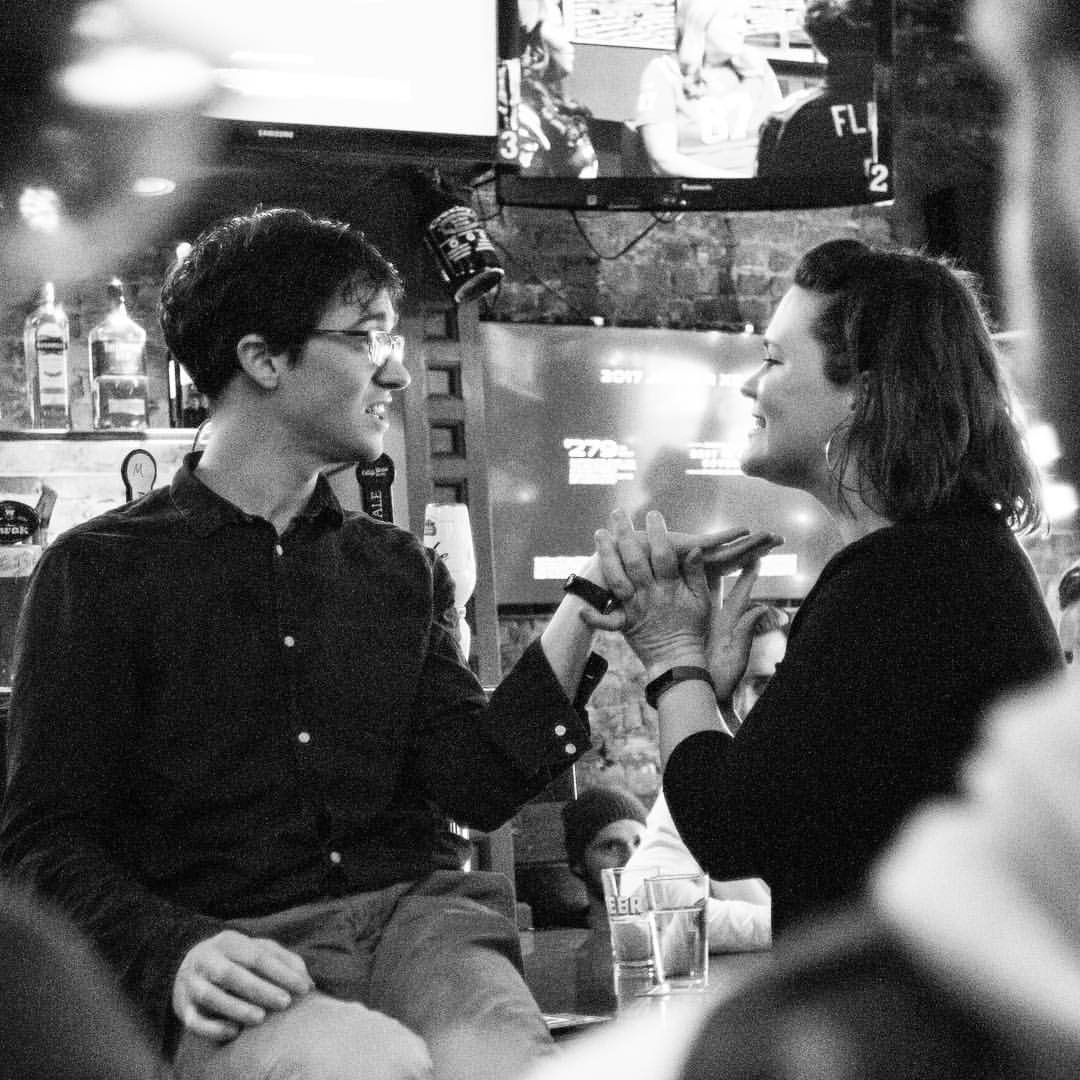 MARIA and SIR ANDREW!
Performing 12th Night with Jay Ben Markson at an LES Pub Crawl.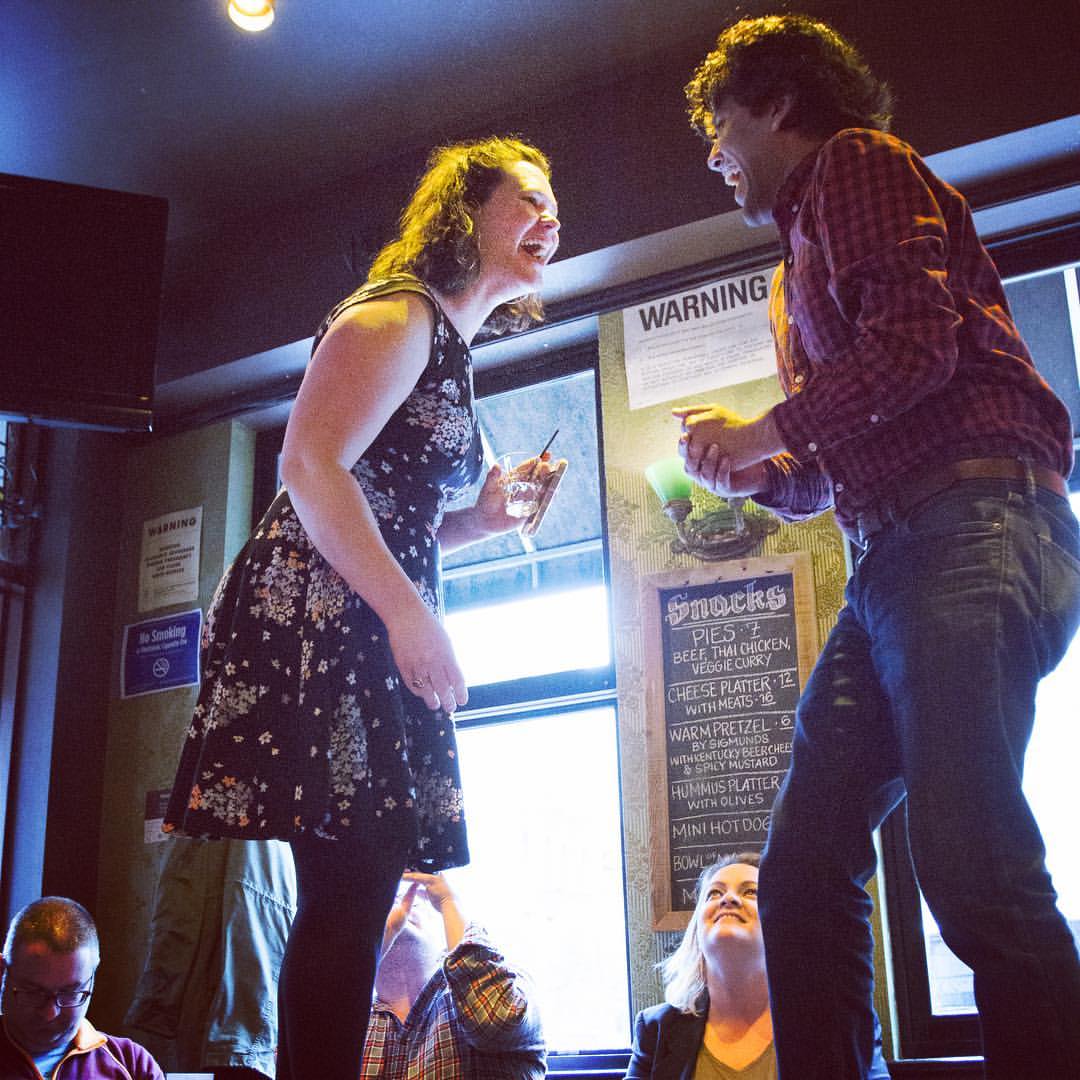 LOVERS MASHUP!
Performing in my first ShakeBEER pub crawl with Imran Sheikh.
My Supporters
Anonymous

September 2021

$200.00

Barbara Bowman

Forge on!

July 2021

$50.00

Blair Robertson

July 2021

Rachel Herrel

June 2021

Anonymous

June 2021
Merritt and Lois Kinsey

Hope you have your best season ever!

June 2021

$250.00

Anonymous

September 2021

$200.00

Sarah Nedwek

Love you and love this amazing company and all the incredible work you're doing. Thank you and huzzah!!!

June 2021

$100.00

Bernard Bygott

June 2021

$100.00

Barbara Bowman

Forge on!

July 2021

$50.00