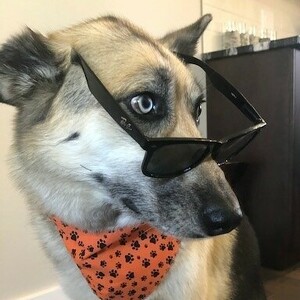 Walk Dates
Winnipeg Walk - September 19
Selkirk Walk - September 12
Our Team Fundraising Page
We've all been touched by cancer and it continues to impact many our family and friends.  This year, we are walking for many people that we love who have been affected by cancer.
For my dad, Henry Ledet, who passed away 5 years ago from cancer.
For my uncle, Roger Ledet, who just passed on July 11th.  Our thoughts and prayers are with you all during this very difficult time.
For my mom, Marie Ledet, who continues to beat all the odds in her battle with cancer for the last 20 years! 
For our very good friend, Mona, who is fighting metastatic breast cancer.  Your strength and passion for living is nothing short of inspirational!  You go girl! 😊
I wish that I could say that our list stops there but we are also walking for aunts, uncles, cousins, neighbours, and good friends that have also been diagnosed with cancer.  Lastly, for all the amazing people that we have met through volunteering at the Never Alone Cancer Foundation.
Together, we can do so much in supporting and providing a helping hand to all of those affected by cancer!
0
days
0
hours
0
mins
0
secs
Our Supporters
Miriam Dupas

September 2021

Lisa Oppitz

September 2021

Sophia Thorne

September 2021

$200.00

Mitch Driver

September 2021

$51.50

Anonymous

September 2021
DJ Plumbing

August 2021

$257.50

Mona Saurette Lecocq

August 2021

$250.00

Marc Labossiere

July 2021

$250.00

Sophia Thorne

September 2021

$200.00

Suzanne Loreth

September 2021

$103.00