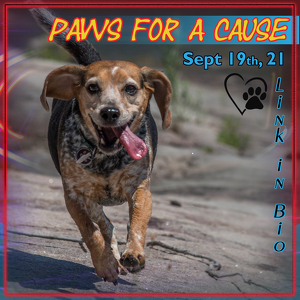 Walk Dates
Winnipeg Walk - September 19
Selkirk Walk - September 12
TheVIPod Fundraising Page
Nearly everyone has been touched by cancer, either through their personal experience or through someone they love. 
We're participating in the Paws for a Cause Cancer Walk, because we want to make a difference in the lives of people who are dealing with cancer every day.
Please help us reach our fundraising goal by joining our team and/or donating to the Never Alone Cancer Foundation.  
We hope that you will join us as every dollar will make a difference.
Thank you for supporting us, and more importantly providing a helping hand to Manitobans affected by cancer.

-Wayne Bretzky, The Nomad, Tommy, & Kyle
0
days
0
hours
0
mins
0
secs
Our Supporters
Andrea Lavich

September 2021

$30.90

Anonymous

September 2021

Gordon Kocian

August 2021

Gael Jacob

August 2021

$400.00

Sheri Owen

August 2021

$25.75
Gael Jacob

August 2021

$400.00

Donovan Price

July 2021

$150.00

Don P

July 2021

$103.00

Sheila Robertson

Don Robertson and Bill Schaefer

July 2021

$103.00

Sandy Cunha

I think this cause is a great idea as I was so grateful for the help of the volunteers when my mother was going through her treatments

July 2021

$103.00