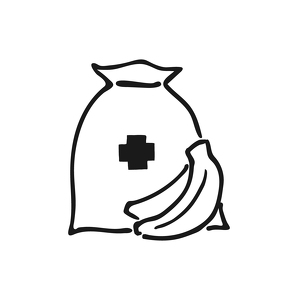 COVID Global Relief Fund
June 19, 2021 8:00am - June 20, 2021 11:59pm
Thank you for considering giving to this high-impact project that will impact lives in the midst of the pandemic. In partnership with Canadian Centre for World Mission (CCWM), we will be directing funds to a variety of high-impact projects and partners.
Organizations supporting those in the majority world who are suffering from the impact of the virus. Their usual activities are taking a financial hit, and those they serve have an increased need for food and basic necessities. We are excited to be able to distribute the majority of the funds raised to these partners: 
HOME in Jakarta, Indonesia

Serving vulnerable children living in slums through an outreach centre.

Tender Heart Foundation in Goa, India

Serving families hard-hit by the pandemic through distributing food and hygiene items.

Radya Al-Salam Foundation, Inc in Mindanao, the Philippines

Serving poor communities through education and nutrition.

Lost & Found International in Mexico

Serving children living in urban poverty through a children's home.

Amextra in Mexico City

Serving a community hard-hit by the pandemic through food distribution.

Starfish Asia in Pakistan

Serving families living in poverty through distributing emergency support.

Mbombela Street Outreach in South Africa

Serving youth living on the streets through providing food and support.

Eurorelief in Lesvos, Greece

Serving refugees fleeing from the Middle East through offering housing and distributing basic hygiene and accommodation items.

Luma Learning in Germany

Supporting newcomer children in Germany with their educational needs.

Operation Mobilization (OM) in Chad, Bahrain, and India

Serving the most vulnerable through food distribution & education about safety through the pandemic.
MoveIners are well-positioned to support families who are uniquely impacted by the COVID-19 crisis. A small percentage of the funds raised will be distributed to support neighbours and strengthen existing relationships:
MoveIners in Canada; serving neighbours who are hardest hit through meeting specific needs.
MoveIners in Latin America; serving struggling neighbours through providing several months of groceries.
MoveIners in Lushnje, Albania; serving their Roma community through meeting practical needs.
MoverIners in the Philipines; serving neighbours through food relief distribution. 
Amount Raised Before Matching Fund
0
days
0
hours
0
mins
0
secs