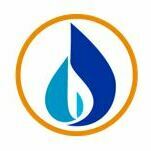 National Fuel
March 1, 2021 - June 30, 2021
Support Team NFG in delivering financial literacy to WNY's K-12 students!
It's been a year unlike any other. What's gone unnoticed has been the amazing manner in which WNY's students have continued to advance their education against all odds and challenges. Junior Achievement of WNY has continued to deliver on their commitment as well.
I'm a firm believer that all students, from all backgrounds and walks of life, deserve a strong education. Through education, we can tackle stubborn issues that have troubled our community for too long. Further, students need to learn about basic financial skills. Too many students go through school without ever hearing about making a budget, credit cards & interest rates, post-high school options such as college or trade school, or even gaining a true understanding of which career paths are growing and offer the opportunity for a lifetime of success. Only with your support and hundreds of JA volunteers, are these critical lessons taught.
Please help us in our annual fundraising campaign for JA of WNY. With your help, we'll continue to reach over 16,000 K-12 students in 174 local schools. THANK YOU for your continued support.
TOGETHER NFG, WE GOT THIS!
Supporters
Anonymous

From the NFG Ops Team!! Go JA!

June 2021

David Ott

April 2021

$25.00

Christina Pecoraro

April 2021

$25.00

Anonymous

April 2021

Jeffrey Morris

April 2021

$25.00
Donna DeCarolis

March 2021

$250.00

James Rizzo

March 2021

$250.00

Anonymous

April 2021

$200.00

Roseann Lent

Keep up the great work supporting a worthy organization.

April 2021

$125.00

Jackie Lent

Thank You :)

March 2021

$100.00
0
days
0
hours
0
mins
0
secs