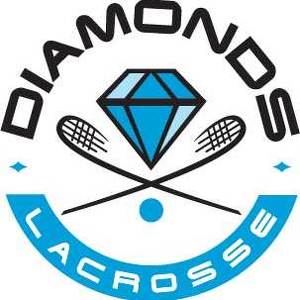 DIAMONDS Lacrosse
April 29, 2018 - May 31, 2018
Our Team Fundraising Page
Diamonds Lacrosse club members have been challenged to raise $6,000 for the Brigance Brigade Foundation by May of 2018 and to participate in the Brigance Brigade Foundation's 5.7K Championship Event on Sunday, April 29th 2018.
Funds raised will help ALS families defray medical costs and provide additional equipment and services such as back-up breathing machine batteries, in home nursing care and eye-gaze devices to help people with ALS communicate with their caregivers, family and friends.
Additionally, Diamonds will be participating in ongoing community service to ALS families in the community throughout the year. Monica Yeakel, Diamonds Lacrosse Club Owner and Director, hopes that by learning about ALS, connecting with the inspirational O.J. and Chanda Brigance, and fundraising for local ALS families, Diamonds Lacrosse Club players will achieve character, maturity, and accountability skills on and off the field.
"Here at Diamonds Lacrosse, we are dedicated to developing young female lacrosse players, not only into successful athletes and teammates, but also confident and prepared young women who make a positive impact on their communities," said Yeakel. "I have a personal connection to the debilitating neurological disease and it means a great deal to me to be able to give back to families that have already lost so much."
SM

Sophie Matlaga/2025

KC

Kendall Curry/2022

YP

Yasmin Pang/2021

KC

Kate Cannon/2021

MD

Mackenzie Daly/2020

KC

Kerry Cannon/2021

DH

Delaney Herbert/2021

CW

Charlotte Webster/2025

ER

Ellie Rhea/2021

RG

Riley Gross/2021

AD

Ally Debels/2020

MK

Mackenzie Kolb/2022

AD

Anna Denney/2021

AL

Alex Lowery/2021

CF

Charlotte Fisher/2022

MD

Meghan Dwan/2023

SL

Sophie LeClaire/2021

GB

Gwen Barber/2023

LC

Leah Collidge/2022

CB

CeCi Banks/2025

EB

Emelia Bowen/2023

KS

Kate Seeman/2023

LB

Lila Barber/2022

GC

Grace Cohen/2023

RM

Rory MacDonald/2025

LC

Lizzy Cohen/2023

AL

Anna Leigh McPartland/2025

BM

Brenda Merino/2020

PH

Perry Hart/2025

TG

Taylor Gonce/2022

MG

Mary Gorski/2020

PH

Peyton Howell/2022

CT

Charlotte Tisdale/2022

SS

Sophia Smith/2020

EC

Emma Clapp/2022

QC

Qasim Collidge

JC

Jenna Collidge

HB

Harper Bach/2023

JL

Jamie Lastner/2022

AA

Avari Ayanbadejo/2023

ED

Emma Dixon/2023

AA

Audrey Allan/2022

LG

Liza Greeley/2023

PI

Piper Ianniello/2023

MK

Martha Knaub/2022

LG

Liza Greeley

NK

Natalie Koors/2023

CT

Charlotte Troy/2023

KW

Kayla Walker/2023

LS

Lucy Sunderland/2023

CT

Cailyn Thomas/2022

PS

Paige Saudek/2022

ER

Emily Ryan/2022

AM

Ava Mowrey/2022

CF

Caleigh Forti/2021

OM

Olivia Matlaga/2022

DM

Delaney Maul/2022

LW

Lexi Walker

KL

Kennedy Lee/2022

EB

Elliot Bowen

CL

Charlotte Lacey/2021

GL

Greta Lacey/2021

CM

Cate Manos/2021

MP

Mickey Paredes/2021

BP

Bari Pinkett/2021

MD

Molly Daw/2021

BH

Brynn Hepting/2021

MV

Morgan Vermeulen/2021

CF

Caroline Ford/2021

CH

Chuck Herbert

GD

Grace Dwan/2020

KT

Katie Teter/2020

EK

Emma Kroneberger/2022

MF

Morgan Feustle/2020

LE

Laura Esslinger/2025

KF

Kate Fleck/2020

PM

Payton Margerum/2020

RR

Riley Reinhardt/2025

HB

Helen Butler/2020

CF

Clara Fitch/2025

AJ

Alex Jordan/2025

LL

Lucy Loeffler/2025

BS

Brooke Sarratea/2023

SS

Sophie Slomkowski/2020

MM

Molly Mohler/2025

RW

Riley Ward/2023

KB

Kate Bialczak/2020

LJ

Loryn Jordan/2022

AD

Alyssa D'Alonzo/2023

LJ

Leah Jones/2022

JB

June Barber/2025

MF

Maddie Finkel/2025

TD

Tessa DeLuca/2025

SG

Sophie Garonzik/2020
0
days
0
hours
0
mins
0
secs
Our Supporters
nick galasso

May 2018

michael gastinger

April 2018

$30.00

Mac Tisdale

April 2018

$257.00

Karen Eanes

April 2018

$100.00

Brigid Baroody

April 2018

$35.00
Mac Tisdale

April 2018

$257.00

DIAMONDS COACHES

Love being part of DIAMONDS

April 2018

$257.00

Maxine Yeakel

Diamonds Lacrosse Club

April 2018

$157.00

Michael DeLuca

April 2018

$150.00

Kimberly Pfeifer

April 2018

$120.00