EVENT: Race for Open Space 2021
Lace up your sneakers and bring your friends and family along to join us for our first ever Race for Open Space, a TRAIL RUN / WALK that will be fun for the whole family, including your (leashed) dog!
Race GPS Location: 80 Baxter Road, North Salem, NY 10560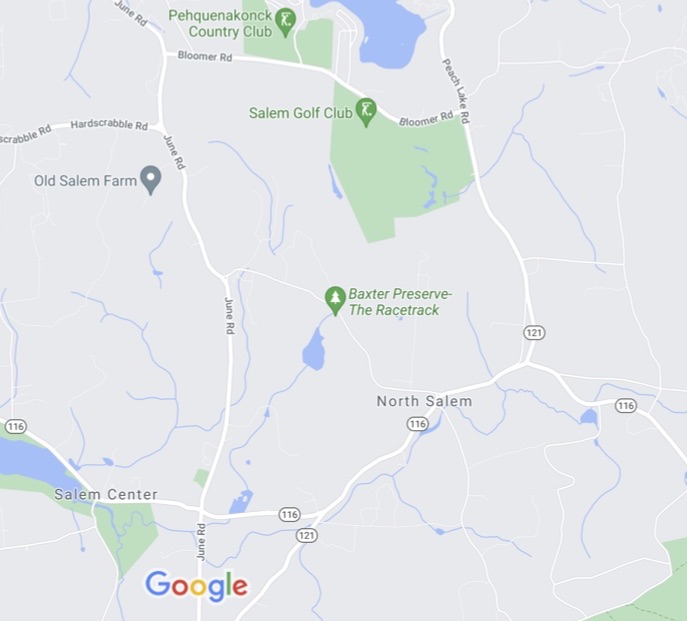 Please follow NSOLF signs and park where attendant guides you.
Race Rules and FAQs
Baxter Preserve will be open to the public on race day and you may be sharing the trails with other visitors. Please be courteous, announce your presence, and observe social distancing requirements with all racers/visitors.
Race Day packet pickup will begin at 9am at the Registration Table. We will have race day registration starting at 9am. 
The race will begin at 10:30am. We ask that runners lead the pack, walkers behind and walkers with dogs stay to the rear of the pack (for everyone's safety).
If you are running with your (registered) dog, he/she must be on leash at all times. Be courteous and start at the back of the group at the starting line. Pick up after your dog, please.
Help us keep Baxter beautiful! Don't litter - especially around water stations, and, carry in/carry out.
We understand you may like to listen to music while you run/walk but please use headphones (no open speakers) and keep the volume to a minimum so you can hear people approaching/passing.
There will be no awards ceremony held at this family-friendly, fun run/walk but you can wear your badge of honor knowing you helped keep North Salem open with your donation. 
We will have apples (c/o Harvest Moon Farm and Orchard) and water stations at the end of the race.
Social Distancing:  We will be following CDC and local guidelines in regards to social distancing. 
FAQs
Where do I park? Follow the NSOLF signs for parking on the preserve. An attendant will be present to guide you. 
Are there prizes? Top three males and females winners of each distance will receive a prize. Sorry, we cannot supply age-group prizes this year (but you still get to revel in the glory).
How will I know where to go?  There will be signs and flags to mark the trails. PLEASE NOTE: There are two courses - 2.5k and 5k - please be careful to follow the correct signs. You are ultimately responsible for getting yourself through the course. 
What if it's raining? This race is happening rain or shine. We will make a judgement call if there are thunderstorms in the area on race day. Rain date is 9/19/21. There are no refunds.
Will there be water stations? There will be water stations on the course, however, feel free to bring your own hydration.
Can I run with my dog? Yes! Please be sure to register "Fido" when you sign up for the race. All dogs must be leashed and picked up after.
Where can I buy my NSOLF swag? Hats, water bottles and other items will be sold on a first-come basis. Cash, checks and credit cards will be accepted.
Want to volunteer or have more questions? Email raceforopenspace@nsolf.org
Contact Us
Please contact us if you have questions or would like be a sponsor or volunteer at this event. 
raceforopenspace@nsolf.org