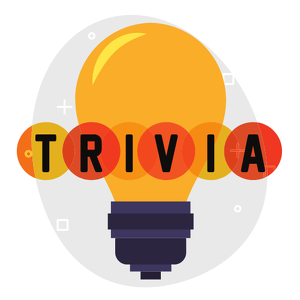 Just Guessing
March 25, 2021 7:00pm - 9:00pm
We're Ready to Flex Our Trivia Skills for a Great Cause!
On March 25, our team will be facing off in an epic trivia tournament. The best part? Everyone will be raising funds for Read Ahead, a reading-based mentoring nonprofit serving 750+ elementary students throughout New York City!
Here's a trivia question just for you!
Q: Why is it so important to support Read Ahead at a time like this?
(a) Read Ahead has pivoted to a brand new virtual program - a herculean effort! 
(b) Students have been faced with a turbulent school year - multiple schedule changes, remote learning, limited live instruction, and social isolation are a lot for young kids to deal with! Read Ahead connects them with caring mentors for live, one-on-one sessions.
(c) Researchers estimate that children could lose up to 14 months of learning during COVID-19. Read Ahead sessions build literacy skills.
(d) The mission is of great importance to me!
(e) all of the above
A: (e) - ALL OF THE ABOVE!
I hope you'll consider giving a few dollars (or more!) to support me and this fantastic mission. All donations are tax-deductible and giving is easy.
Your donation ensures that Read Ahead's new virtual program can reach over 750 children and make a lasting difference. Every dollar contributed allows us to invest in the curriculum, technology, and resources we need to keep this completely new virtual program running smoothly. 
While the real winners are the students, there is a chance for me or my team to earn a prize! Even if my team doesn't answer all those questions right, we can definitely get one step closer to taking that top fundraising team spot - all with your help.
Thank you for your support! 
0
days
0
hours
0
mins
0
secs
Our Supporters
Maritsa Otto

March 2021

$51.50

Mary Hackman

March 2021

$50.00

Rachel Palmer

March 2021

$128.75

Anonymous

March 2021

Anonymous

March 2021

Haley Johnson

March 2021

$100.00

Tracey Byrne

March 2021

$100.00

Kate Shaw

March 2021

$128.75
Rachel Palmer

March 2021

$128.75

Kate Shaw

March 2021

$128.75

Haley Johnson

March 2021

$100.00

Tracey Byrne

March 2021

$100.00

Maritsa Otto

March 2021

$51.50

Mary Hackman

March 2021

$50.00