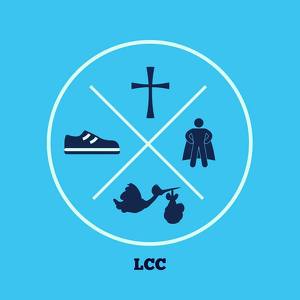 The LCC LCC
The Lafayette Community Church Lafayette Courageous Crusaders Team is back at it again! We are courageously aiming for $2301 in donations to Matrix LifeCare to support them supporting families and, thus, our community! Sign up to walk, run, or be a virtual crusader in donations!
We Love Matrix LifeCare!
Matrix LifeCare is such a special organization that truly does what its name says: care for life! They help pregnant mothers and their babies during the pregnancy months AND  childhood years! Matrix LifeCare provides pregnancy tests, ultrasounds, vitamins, clothing, diapers, cribs, education and, most importanly, loving support regardless of a mother's choices or background. We are honored to help them!
VL

Victoria Lappin

$30.00

KB

Kyle Benner

$30.00

HH

Hesed Healy

CH

Calum Healy
0
days
0
hours
0
mins
0
secs
Our Supporters
Linda Mikels

Way to go, Jeff. We are so proud of you.

August 2019

$50.00

Mark Lester

August 2019

$10.00

Anonymous

August 2019

$50.00

Jeff Mikels

August 2019

$50.00

Jessica Christian

August 2019

$25.00
Linda Mikels

Way to go, Jeff. We are so proud of you.

August 2019

$50.00

Anonymous

August 2019

$50.00

Jeff Mikels

August 2019

$50.00

Jessica Christian

August 2019

$25.00

Mark Lester

August 2019

$10.00