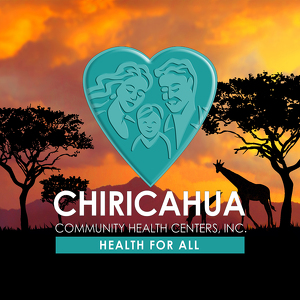 On Safari with Chiricahua!
December 5, 2021 8:00am - 12:00pm
ON SAFARI WITH CHIRICAHUA!
A wonderful opportunity to help us give back to Ronald McDonald House Charities (RMHC) , who donated our wonderful state-of-the art children's dental clinic on wheels, back in 2019! Let's have the biggest and best team from Cochise County! Join our team and start raising funds for Ronald McDonald House Charities of Southern Arizona! Wear your event t-shirt with an animal theme – animal ears, face-paint, tail, feet – let your imagination out on Safari! Come together for a day of in-person fun, fitness and fundraising. The Walk for Kids is designed to raise funds and awareness for the services and programs provided by Ronald McDonald House Charities of Southern Arizona (RMHC). The Kids' Zone this year will focus on healthy and active lifestyles of children and their families, offering the FC Tucson Youth Soccer Zone, My Gym Kids Ostacle Course, yoga from YogaPod and some special surprises this year! We will also have photos with everyone's favorite jolly fellow – Santa Claus.
Team Achievements
This team hasn't earned any badges yet.
These fundraisers are COOL enough to be "On Safari With Chiricahua"!
RC

Ryan Catlett

$25.00

AC

Annabelle Catlett

WC

William Catlett
0
days
0
hours
0
mins
0
secs
Our Supporters
Kim Catlett

November 2021

$41.98

Facebook Donor

November 2021

$100.00

Facebook Donor

November 2021

$85.00

Facebook Donor

November 2021

$50.00
Facebook Donor

November 2021

$100.00

Facebook Donor

November 2021

$85.00

Facebook Donor

November 2021

$50.00

Kim Catlett

November 2021

$41.98