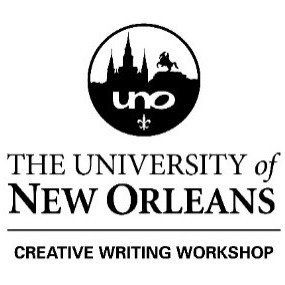 CWW Team Fundraising Page
Hello CWW Students, Faculty, and Alums!
Please join us in helping raise funds for our program and UNO student scholarship find by doing what you are best at:  WRITING!
The process is simple.  On March 20-21st UNO will host the Write-A-Thon, a 24 hour event inviting everyone to come to the UNO campus to write, attend workshops and readings, and connect with fellow writers.  
To get involved, all you need to do is Join Our Team on this page and share with your social networks that you are involved in Write A Thon.  Friends and family can make pledges to support your writing time and 35% of that money will go directly to supporting the CWW! These funds will allow us to bring visiting writers and lecturers to campus, increase travel opportunities or our students, and meet other student needs.  
50% of the donations will also go to the UNO Scholarship fund, with the remaining 15% going to UNO Press to cover administrative costs for running the Write A Thon.  So, no matter which way you slice it, your donations are going to great use! The CWW will be hosting a Happy Writing Hour (with alum and faculty bartenders) from 6-8 pm in the Liberal Arts Student Lounge on the 21st, in advance of Poetry Readings by Toi Derricotte and Chioma Stephanie Urama at 8 pm! 
This is an amazing way to be productive, see old writing friends, make new ones, and raise much needed funds for our program. We hope to see all of you there.  Let's make the CWW Team the team to beat in this year's Write A Thon!
For any questions about Write A Thon, or to sign up to run a workshop or any other WAT event, please contact Chelsey Shannon at Chelsey.k.shannon@gmail.com.
0
days
0
hours
0
mins
0
secs
Our Supporters
Rick

March 2019

Steve

March 2019

$100.00

Becky

For CWW (participant Becky Retz)

March 2019

$100.00

Rick

March 2019

$15.00

Joe

You go girl!

March 2019

$15.00
Steve

March 2019

$100.00

Becky

For CWW (participant Becky Retz)

March 2019

$100.00

Chris and Jo Ann

March 2019

$100.00

ONeal

If this can be matched by University I approve.

March 2019

$100.00

Rick

March 2019

$50.00