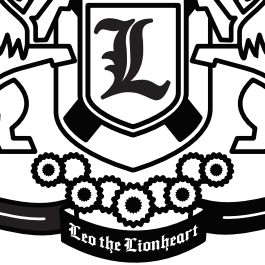 Leo the Lionheart's Fundraising Page
For the Love of Leo the Lionheart
This is Leo's team; his community. The people he loves and the people who love him. Those who have been showered with hugs and kisses, who've been covered in paint, whacked with a spoon and called randomly from dad's computer or cell.
It's this team that will take to the roads, trails, mountains & boardwalks across Canada, Brazil, the US, the UK and beyond to walk 5K or more to raise money for literacy for those living with Down syndrome. 
So pick up your runners and let's get to this! We are grateful to all the team members and everyone helping support this great initiative. 
0
days
0
hours
0
mins
0
secs
Our Supporters
Bhavesh Damania

June 2021

$100.00

Thomas Caballero

June 2021

$100.00

Michael Hershman

June 2021

$10.00

Carmen Melo

June 2021

$50.00

Darren Booker

Well done James for running not walking for what looks like great charity

June 2021

$25.00
Gail & Jim Stoddard

April 2021

$500.00

Phoenix A.M.D International Inc.

April 2021

$250.00

stuart payne

April 2021

$250.00

Tony Tarle

ᕙ(⇀‸↼‶)ᕗ

April 2021

$250.00

Justin Creally

April 2021

$250.00