Step Up for Survivors!
Because of the global health pandemic, our Walk for HAWC fundraiser will be held virtually this year. We invite you to support HAWC and raise critical funds for our services and survivors of domestic violence during a time when we truly need it most.
As the weather warms up, the Virtual Walk for HAWC is the perfect excuse to get outside for some fresh air, sunshine, and exercise. Here are some important details: 
You can completed your 5K walk all at once or in phases any time during our event window of May 8 - 23. 
You can still join or form a team, or register as an individual walker. 
Share your progress with your friends and family on social media with a link to your fundraising page. Please be sure to tag @HAWCNorthShore and use #WalkforHAWC for any social posts. 
Registration Fee: $27.00* - Adult and $10.00 for Children (Under 14). The first 250 registrants will be sent a HAWC-branded face mask! 
The funds raised from our annual event directly support our life-saving services, including an Emergency Shelter, Legal Services, 24-hour hotline, Children Services, Advocacy & Education, and more. 
*The extra $2.00 on top of our $25.00 online registration fee is to help cover our processing fees.
Pet Parade!
Got a furry friend? While you are completing your virtual walk, bring your pup along! We are selling Walk for HAWC bandanas that will ensure your best friend completes their walk in style. Please send us a photo to walk@hawcdv.org of your four-legged friend to be shared on HAWC's social media! 
Together, we can make PAWSITIVE change!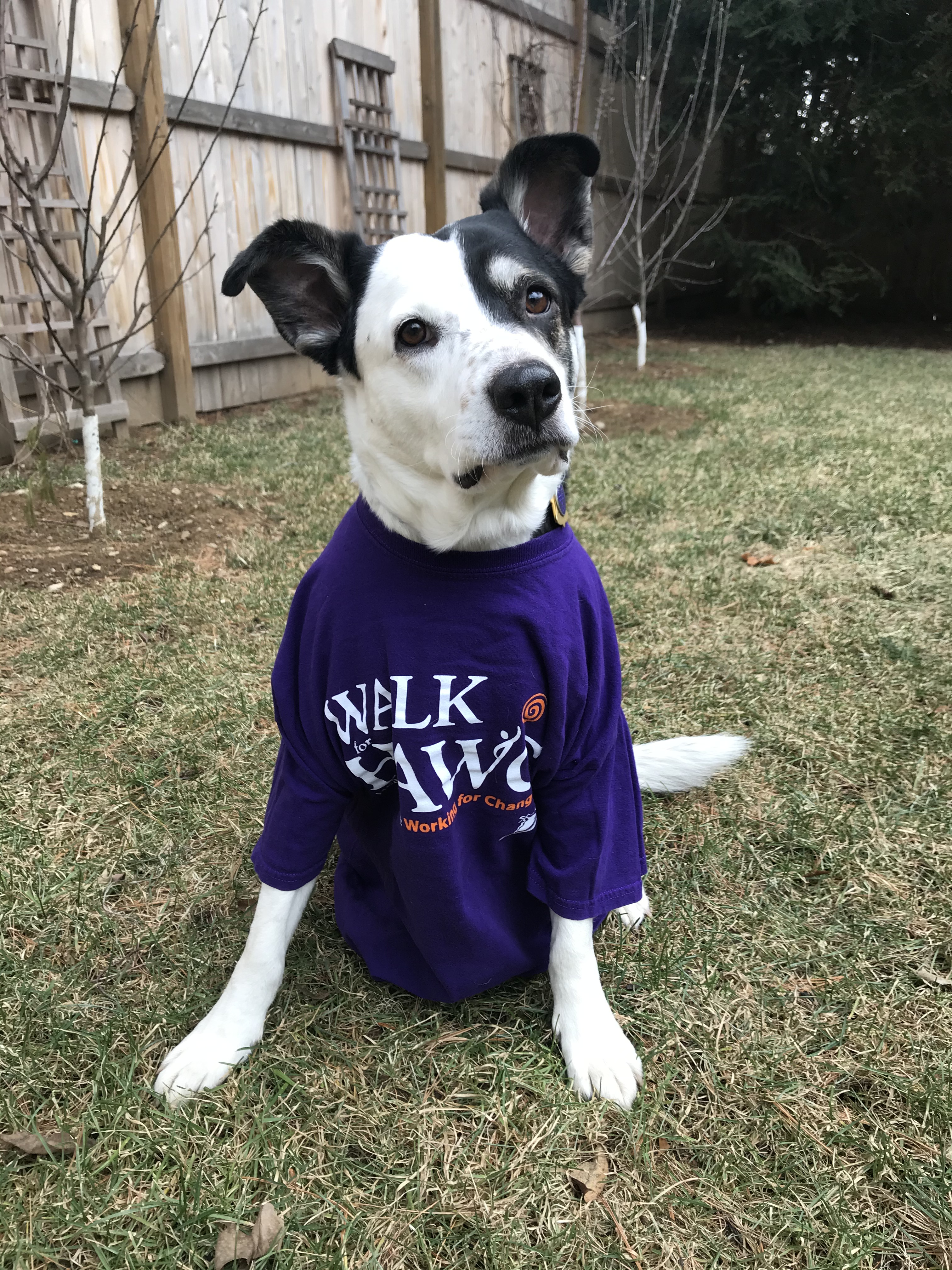 Prizes!
We want to recognize the amazing energy put forth by the participants of our Walk for HAWC every year. To enter, post your photo to Instagram with the hashtag #WalkforHAWC by May 23.                                     
                                                                                      
Categories: 
Highest Fundraising Team
Highest Fundraising Individual
Best Team Photo
Best HAWC Spirit Photo
Best Sign/Chalk Design Photo
Event Leaderboard
1

The Carey Family

$10,250.00

2

Joan Ingraham

$4,300.00

3

Jodie Stevenson

$1,000.00

4

Facebook Donor

$1,000.00

5

Teamsters Local Union 25

$632.00
View Full Leaderboard
0
days
0
hours
0
mins
0
secs
My Supporters
Anonymous

Dear Madison: Your mother sent me a letter to give last year and I couldn't. But, I saved her note so I could help you this year. I hope the walk was successful. Congratulations.

June 2021

Maida and Bob Broudo

June 2021

$256.25

Elizabeth Golden

May 2021

$250.00

Lori Goulet

May 2021

$10.00

Penelope Randolph

May 2021

$500.00

Oliver Klein

May 2021

$25.00

Wendy Waller

May 2021

$250.00

Appleton Mason

May 2021

$50.00

Antonine Gal Ttee

May 2021

$100.00

Dorothy Ryan

May 2021

$50.00

Beryl Cox

May 2021

$50.00

Pamela Theisen Morss

May 2021

$50.00

Catherine Woodbury

May 2021

$50.00

Susan Mirak

May 2021

$50.00

St. John's Community Shop

May 2021

$100.00

Timothy Ingraham

May 2021

$500.00

Allen Torsey

May 2021

$50.00

Rebecca Roy

May 2021

$35.00

Joan Ingraham

May 2021

$4,300.00

Patricia Fairhurst

May 2021

$25.00
The Carey Family

April 2021

$10,250.00

Joan Ingraham

May 2021

$4,300.00

Jodie Stevenson

May 2021

$1,000.00

Facebook Donor

May 2021

$1,000.00

Teamsters Local Union 25

March 2021

$632.00

Therese Melden

May 2021

$512.50

Puerto Rican Festival of Massachusetts

May 2021

$512.50

Robert Jerin

May 2021

$512.50

Penelope Randolph

May 2021

$500.00

Timothy Ingraham

May 2021

$500.00

Facebook Donor

May 2021

$320.00

Laurel Deery

May 2021

$300.00

Facebook Donor

May 2021

$300.00

Maida and Bob Broudo

June 2021

$256.25

Annie Watson

May 2021

$256.25

Janis Bell

Prayers for your family and your safety.

April 2021

$256.25

Elizabeth Golden

May 2021

$250.00

Wendy Waller

May 2021

$250.00

Joanne Patton

May 2021

$250.00

Daniel Bennett

May 2021

$250.00