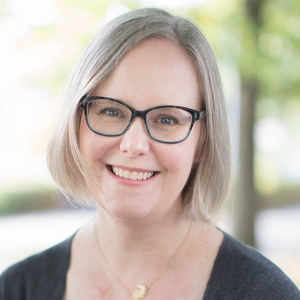 My Write-a-thon Information!
Clarion West grad (2012) and the author of THE MEMORY COLLECTORS
My Writing Goals
To write one page of fiction every day for six weeks.
My debut novel was published in March this year. I was recovering from COVID-19 at the time, and if I'm being honest, I'm still in recovery. I continue to experience low energy days, and haven't quite found my writing groove again, post-book launch and post-illness. I know I'm not unique but the last year has been tough in a lot of ways, and my writing has suffered.
I'm hoping this year's Write-a-Thon will help me re-establish a routine. I'm seven chapters into my second novel, the story of a family of modern witches and the grimoire that binds them. For those who have sponsored me in the past, yes, this is the same book I was working on during last year's Write-a-Thon. To be fair, it has undergone some big structural changes since then, but still UGH. I would LOVE to have a draft finished before the end of the year. 250 words a day isn't a lot, but it would represent significant forward momentum for me.
This year, I'm offering some sponsorship incentives:
$5 and up: I will mail you a personalized thank you card and a paper crane folded by yours truly
$20 and up: Thank you card, paper crane, and a custom signed bookplate for THE MEMORY COLLECTORS
$30 and up: Thank you card, paper crane, and a signed copy of THE MEMORY COLLECTORS
I will also update my progress here regularly. Help cheer me on! 
Writing Sample
From THE MEMORY COLLECTORS:
The air beneath Evelyn's paper mask is hot and damp, and even though a shaft of sunlight from the open barn door reveals swirling sawdust, she pulls the mask upto her forehead and allows herself a breath. She rarely gets a moment alone in her father's workshop, so she pauses briefly to enjoy the grown-up feeling of it, her boots rustling the shavings on the floor, the smell of cut wood and lacquer, no one around but the old headboards and mirrors hanging on the walls, the maze of chairs, wardrobes, dressers, and end tables that stretches all the way back to the darkened doorway leading to the shop floor.
Sunday is Evelyn's favorite day of the week. On Saturdays, Daddy's store is open and strangers come in and out of his workshop all day to purchase antiques or to ask him to restore old pieces of furniture, and Evelyn has to stay inside with Mama and Noemi. On Sundays, the store is closed. In the early mornings, her father goes out to garage sales. When he gets back, he brings his finds into the workshop and he and Evelyn sort through them together. After that, they work side by side. Now that she is eight, he has been showing her how to use his tools. She's not strong enough to work a plane yet, and she's not allowed to use the drill or handsaw. But she knows how to use a hammer, a scraper, a screwdriver, and a hand sander. Daddy especially likes her to help with detail sanding because her small hands are good at getting into tight places. The square of sandpaper she's been using has grown creased and worn. She lightly traces the bumps and curves of the chair leg she's working on. The armchair stands naked on top of the worktable, the fabric cut from its seat and back and all the stuffing pulled out. Soon Daddy will dress it again. He showed Evelyn the fabric he's chosen, a rich green velvet the color of the ferns that grow along the fence in the backyard.
A gust of wind rattles the barn doors. The morning was sunny, but clouds have blown in and the sky is darkening. She can hear Noemi talking to herself in her nonstop baby chatter, which means Mama is still in the garden. She hears footsteps coming up the steps to the workshop, Daddy with the last boxes from the truck. He huffs as he places them on the work- table and then comes around to see how she's doing.
"How does it feel?"
"Warm," says Evelyn. "Happy."
"Yes." She hears the smile in his voice. "I think it's time you come out to the sales with me on Sundays. Would you like that?"
Evelyn nods. He places his hand on the top of her head and scratches gently, like she's a kitten.
"Feel this." She catches his fingers and moves them along the chair leg, first on the bottom, where she hasn't yet worked, but where Daddy's coarse sandpaper has scrubbed off the old white paint, leaving the wood rough and scratchy. Then up to the top, where Evelyn's finer sandpaper has worked its magic, turning the surface satiny and soft.
"Beautiful work. I have something for you." He pulls the boxes closer and opens the flaps of the top one, pulling out a smaller battered box covered with masking tape. Daddy pulls the tape away and shakes out the pieces inside. Evelyn picks one up. It's made of the lightest material. It looks like wood but feels like cardboard.
"It's balsa wood," he tells her. He fits the pieces together into the shape of an airplane. Evelyn cups it in her hands.
"It's plain," she says. It doesn't feel like anything.
Her father laughs. "It's not for the shop, it's for playing. It's very old but it should still fly. Go on. Before it starts raining."
Writing Progress
My goal is to write 250 words every day of the Write-a-thon. To keep myself honest and on track, I'll be logging my word counts here. 
Week 1: 1,977 words (282 per day)
Week 2: 2,450 words (350 per day)
Week 3: 3,388 words (484 per day)
Week 4: 3,919 words (559 per day)
Week 5: 2,153 words (307 per day)
Week 6: Switching gears this week after some back and forth with my wonderful agents. I need to spend some time reworking the synopsis for this book, so that's what I'll be doing for the rest of the Write-a-thon. I'd hoped to add just over 10K to my draft, and I've written almost 14K! My writing sessions have also become routine again, which is what I'd hoped. It feels as natural to sit and work each morning as it does to make coffee and feed the cats. Thank you to my sponsors and to Clarion West!
What I Write
Contemporary fiction with a bit of magic, and a bit of darkness. A CW classmate once called my writing style "barbed whimsy". This remains one of the most accurate descriptions I've heard (thanks Laura).
Publications List
THE MEMORY COLLECTORS, March 2021, Atria Books.
My Fundraising Goals
Last year I raised $100. I would l
0
days
0
hours
0
mins
0
secs
My Supporters
Carlie St. George

July 2021

$20.00

Shane Neville

June 2021

$50.00

Anonymous

Go, Kim!!

June 2021

Anonymous

Yay, Kim!

June 2021
Shane Neville

June 2021

$50.00

Carlie St. George

July 2021

$20.00