17th Minnesota Hope & Hearts Run/Walk
Welcome to the 2022 Hope & Hearts Event Site!
New to Hope & Hearts? Here's some helpful event info!
This is a memorial event and fundraiser for Missing GRACE Foundation. Families who have experienced a pregnancy or infant loss participate in this event to honor the memory of their precious babies and help raise awareness by sharing the story of their baby/child in heaven on their Team Page. By sharing the link to their page with their contacts, they not only help raise awareness about pregnancy and infant loss but also help to raise funds when their friends and family donate to reach their team goal in support of the mission of Missing GRACE Foundation.
With your help, this annual fundraiser raises the funding needed for the Foundation to provide free support and resources for bereaved, infertile, and adoptive families in Minnesota and across the nation!!

Together through this event we are...
"Remembering & Saving Lives of Babies."
Thank you for joining us on our special day!
Run. Walk.
Give Families Hope!
About the Organization
Missing GRACE Foundation's mission is to provide support, resources and education for families and professional care providers when there is loss of a baby, infertility or adoption challenges. We offer hope and healing opportunities to G.R.A.C.E. – Grieve, Restore, Arise, Commemorate and Educate.
Missing GRACE Foundation is a 501 (c) 3 nonprofit public charity and the EIN is 56-2593479
For more info visit www.MissingGRACE.org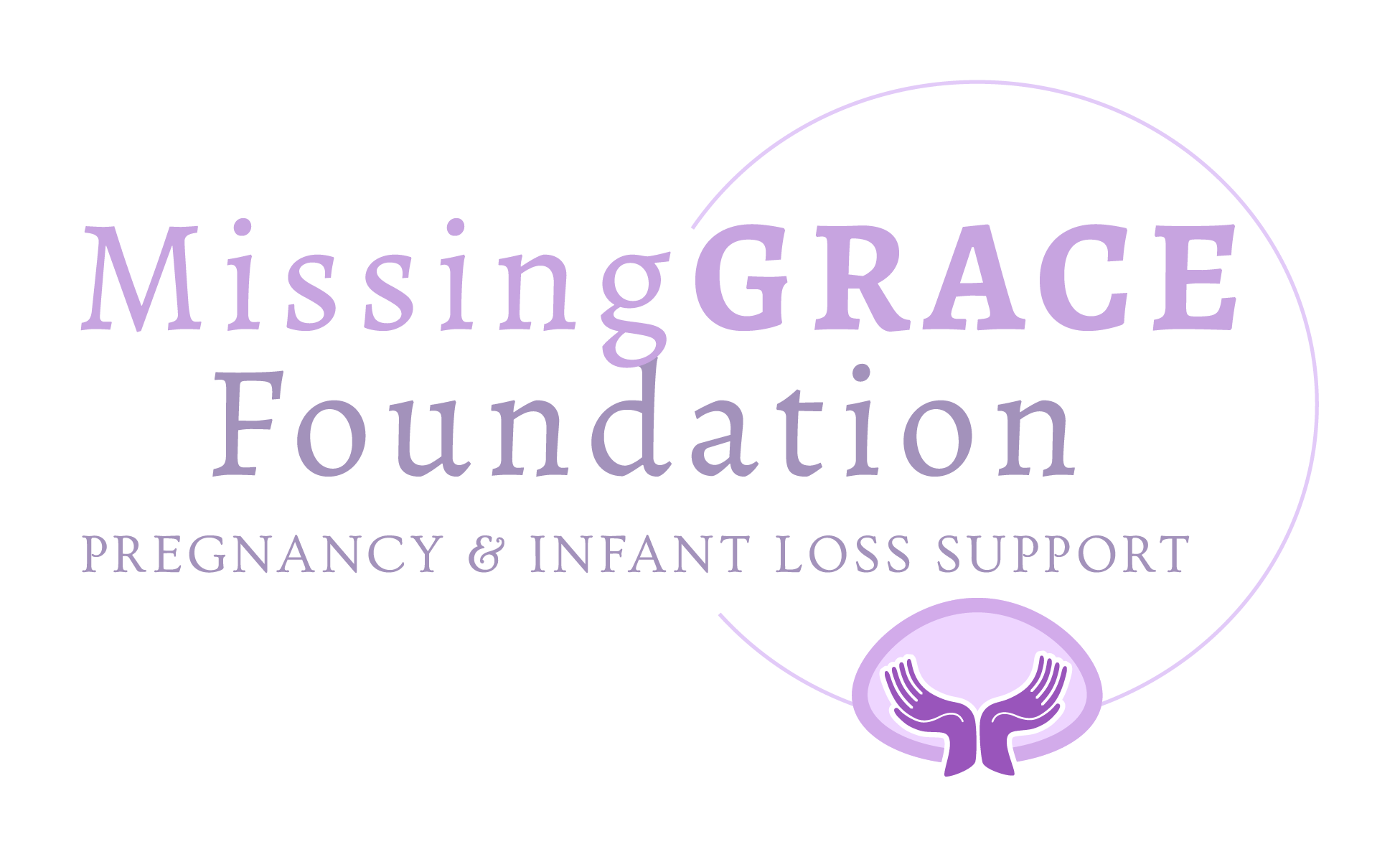 Community Awareness
Help us raise awareness!
Missing GRACE Foundation is here to provide grief support, to give families hope and to help save lives of babies through education and by empowering couples with the tools needed to bring their babies safely into this world. We need your help to be a voice and beacon of hope for others in your communities about these important issues. We come together to say the lives of our babies matter, we miss them and we will always remember them. We know that together with loving family and friends, the grief journey is bearable and we can grow strong and thrive step by step. We walk and run as a way to say, "We acknowledge how hard it is to continue on but we are with you every step of the way." We wear the names of all these babies on our shirts and we say their names aloud because this is a way to heal and to continue their legacy that they didn't get a chance to create for themselves. 
You can help by wearing your 17th Hope & Hearts Memorial Shirt. Not just on event day, but anytime you know people will see it - at work, around town, and while traveling. When asked about your shirt, that's a geat opportunity to shed some light to our mission.
You can raise awareness by leaving a remembrance rock. Before you walk or run, paint a rock with your baby's name, birth date and/or a baby loss awareness message on a flat rock to leave in a special place where someone will find it.
Another great way to help raise awareness is with a "Steps for Hope Sign" or a "Rainbow Baby Sign"! You can purchase as many signs as you want and they will be on display at the MN Hope & Hearts Run/Walk Event or mailed to you so you can display it in your community. You can have them printed with educational messages, messages of hope and it can be used as a memorial for your baby or children in heaven.
Help Us Reach Our Goal!
0
days
0
hours
0
mins
0
secs
Event Information
Thank you to everyone who helped to make our 17th Annual Minnesota Hope & Hearts event a wonderful success!
We would like to thank all our teams who helped to fundraise in memory of their precious babies in heaven as well as all who donated, sponsored, volunteered and participated in the event.
The event took place on Sunday, September 25th, 2022 at the Maple Grove Town Green Plaza and Bandshell: 7991 Main St N, Maple Grove, MN 55369.
We look forward to seeing you next year at the 18th annual event back at the same location in September!
Anyone can participate by joining us on location at the event or virtually online.
EVENT SCHEDULE
12:00 PM (CST) 
*  Pre-registered check-in and on-site registration 
*  HeART Work memorial craft station 
*  T-shirt personalization station
*  Refreshment station  
*  Music at the bandshell
*  Crazy hair and face painting
*  Team photos
*  Missing GRACE Foundation Table 
*  Exhibitors/Vendors 
12:30 PM Opening Prayer & Announcements

1:00 PM Run
1:45 PM Walk
2:45 PM Kids Fun Dash
3:00 PM Awards and Commemoration Ceremony (the name of each baby/child being remembered will be read from the stage and it will be livestreamed on Facebook.
4:00 PM Event Ends
---
Important Registration Information 
Create a team and help give back while having the chance to win some amazing prizes.
If you haven't ever created a Team Page to help fundraise and raise awareness, rest assured, it's easy to do and will just take about 5 to 10 minutes to set up your page depending on how much you put into it. 
Your page gives you a place to let others know about the baby you will always remember and hold in your heart. Share your story and enlist the support of your friends and family.
Your user account has video tutorials to help you with your page and there's also great customer support. There are email templates you can use to help you reach out to your friends and family. Your account can link to your social media accounts if you would like it to. You can add photos and video to your Team page also!
When choosing to register as a fundraiser, then you will receive a free user account where you can personalize your Team Page with your story and share the link to your page. You will have full access to modify and update your Team page.
*T-shirt information
Eligible registrations that are completed by the cutoff date of Thursday, August 25th, 2022, receive one event T-shirt. If you want your baby(s) names included on the event T-shirt, you must include their name(s) in the online registration process or while placing an order for additional T-shirts in the store on this site.
After the 25th of August, a very limited amount of shirts may be available for purchase at the event (first come, first serve).
Awards, Prizes & Raffle
* 1st Place Team Fundraiser
*  2nd Place Team Fundraiser
*  3rd Place Team Fundraiser
*  Youngest Top Fundraiser
*  Top Male Finisher
*  Top Female Finisher
*Top Team Fundraiser winners are determined by the totals listed on the Leaderboard on this site on Friday, September 23rd at 11:00PM (CST). Both online and offline totals that the Team Captain has entered on their page are honored. Each of the top 3 teams will be honored at the Center for GRACE on our Hope & Hearts plaque with their team name and photo and the Team Captain for each of the top 3 teams, along with the youngest youth fundraiser, will receive personalized awards. 
Youth 17 and younger must register with Missing GRACE by calling 763-497-0709 ext. 1 to notify us of your intent to fundraise and have a parent or guardian help to set up their fundraising page here on QGiv in order to qualify for the prizes.
When you donate to sponsor a Team or Individual that is walking or running at a Hope & Hearts event, you help Missing GRACE Foundation in continuing to fulfill its mission to serve grieving, infertile and adoptive families in need of support and resources.