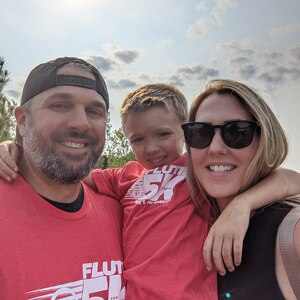 About our Team!
Help us support the Flutie Foundation!
We're teaming up again this year to help the Flutie Foundation and enjoy a great day at Outlook Farm.  This is a cause near and dear to our hearts. 
We'd love your support as we aim to help the Flutie Foundation with their mission:  To help people and families affected by autism live life to the fullest; and to help build to their vision:  A world where people with autism lead productive lives where they are included, respected, and actively engaged in their communities.
We'd be appreciative of your support and would be even more thrilled if you opt to join us!
EM

Eric Mader

$36.75

JK

Jon KRUMDICK

$35.00

AG

Anna Geisler

$35.00

SW

Sue Winters

$35.00

BW

Bruce Winters

$35.00

LN

Lauren Neil

$35.00

JN

Jonathan Neil

$35.00

KW

Katelyn Winters

$35.00

KW

Kyle Winters

$35.00

RF

Rachel Franchi-Winters

$35.00

SA

Sarah Abdelaziz

$35.00

MA

Medo Abdelaziz

$35.00

ZA

Zakari Abdelaziz

$35.00

CN

Caleb Neil

$15.00

IN

Isla Neil

$15.00

GN

Garrett Neil

$15.00

FW

Francis Winters

$15.00

EW

Eamon Winters

$15.00

LW

Leonard Winters

$15.00

AW

Aiden Winters

LW

Liam Winters

GW

Gavin Winters
Our 5k Details
When we are running:
Where we are running:
Our Supporters
Winters Family

Last month

$262.50

Salesforce.com

Last month

$50.00

Jordan Stark

Last month

$52.50

Anonymous

October 2022

Keith Mader

September 2022

$210.00
Winters Family

Last month

$262.50

Keith Mader

September 2022

$210.00

Martha Mader

September 2022

$210.00

Jon KRUMDICK

August 2022

$105.00

LeighAnne Dale

August 2022

$100.00