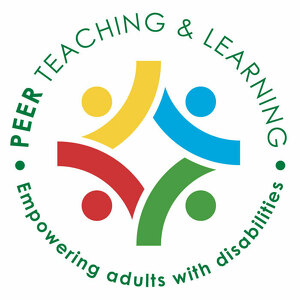 About our Team!
We are Peer Teaching & Learning - participants from 11 Vermont and New Hampshire campuses and five staff members. 
Tell your Donors about your Team and Fundraising!
Peer Teaching & Learning is a network of 11 campuses
offering lifelong post-secondary education opportunities for
adults with disabilities. 10 campuses are in Vermont and 1
is in New Hampshire.
Collaboration is key to all our activities, mission, and
vision. We honor the voice and full participation of
campus participants as creators and producers of their
own educational experiences.
This is done by participating with and supporting adults
with disabilities as they create their own campuses of
advanced learning.
Our Supporters
Anonymous

3 weeks ago

$274.00

Anonymous

PTL Brattleboro

Last month

$24.15

Jared Coolum

Last month

$9.00

Gianessa Pirro

Last month

$25.00

Gianessa Pirro

Last month

$25.00
Anonymous

3 weeks ago

$274.00

Steve Tavella

Last month

$105.00

Jared Coolum

Last month

$96.00

Jared Coolum

Last month

$91.00

Jared Coolum

Raffle and Donations!

Last month

$80.00