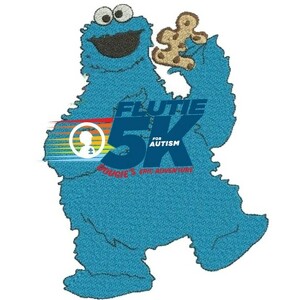 About our Team!
Jonathan, along with his family, have run the Flutie 5k since 2011. Here is a little bit about Jonathan: Jonathan is a 19 year-old Self-Advocate, Cancer Survivor, and Decision Maker, who happens to have Autism, and a vision of helping others anyway he can. Jonathan is currently an Ambassador for Operation House Call through the Arc of Massachusetts. He serves on the Massachusetts Developmental Disability Council and is a Flutie Fellow for the Doug Flutie Jr. Foundation, where he is eager to use his passions from his own life experiences to support others and encourage and provide a genuine positive impact to all around him.
All proceeds raised will go to the Arc of Massachusetts.
The Arc's Recent Accomplishments
Throughout 2021-22, The Arc of Massachusetts worked to enhance the lives of people with autism and IDD and their families by advocating for community supports and services that foster social inclusion, self-determination, and equity across all aspects of society. A few highlights of the past year include:
Advocating for People with Autism and IDD
Organized 3,904 advocates to contact their legislators via email in support of priority legislation and crucial funding.
8,268 letters were sent to legislators in support of The Arc's priority issues.
Over 500 individuals attended our virtual annual Legislative Reception honoring legislative champions Senator Cindy Friedman and Representative Michael J. Finn.
The Arc Government Affairs team testified at legislative hearings and provided written testimony for 18 priority bills and coordinated testimony and provided written for five other bills.
Worked to implement Autism Police Training through the new Police Reform Bill.
Working toward Health Equity
Operation House Call is now teaching future medical professionals at seven major medical and graduate nursing schools.
Launched new program at Harvard Medical School.
Introduced cultural competency section into the curriculum to address issues of intersectionality relating to bias in healthcare.
Educating Families and Self-Advocates
Hosted nearly 100 educational webinars that reached nearly 4,000 individuals.
Launched a series of 29 videos on Charting the LifeCourse in Massachusetts in coordination with the Department of Developmental Services and Quillo.
Fostering Community Inclusion
28 residential provider partners received consultations through the Widening the Circle initiative of The Arc of Massachusetts and the Department of Developmental Services.
Pathways facilitators hosted 63 training events on fostering social inclusion.
NG

NANCY GARDNER

$26.25

GG

Glen GARDNER

$26.25

EG

ERIC GARDNER

$26.25
Our 5k Details
When we are running:
Where we are running:
Our Supporters
Anonymous

Last month

Jeffrey Slotnick

Last month

State Street Corporation

Last month

Bridget Curro

September 2022

$20.00

Rona Slotnick

We love you Jonathan

September 2022

$100.00
Fred DeMinico

Best of Luck! Great work!!

September 2022

$525.00

John Hancock

Best of Luck! Great work!!

September 2022

$500.00

Rona Slotnick

We love you Jonathan

September 2022

$100.00

Risa Michenzie

September 2022

$50.00

Marsha Aronson

September 2022

$26.25