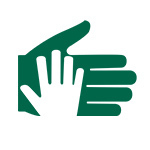 About our Team!
Join the Melmark New England team at the Flutie 5K for Autism on October 16th at Lookout Farm in Natick! 
At Melmark we are committed to enhancing the lives of individuals within diverse communities with autism, intellectual and developmental disabilities, and their families by providing exceptional evidence-based and applied behavior analytic services to every individual, every day. Learn more about Melmark at: www.melmark.org.
Whether you want to run, walk, or just enjoy the festivites of the day, please register today and join the children and adults we serve, our family members, friends and Melmark New England staff. 
Tell your Donors about your Team and Fundraising!
Every dollar we raise will be donated back to MNE to support our evidence-based programs and services for children and adults with autism, intellectual and developmental disabilities. This is a win-win for Melmark New England!
Our 5k Details
We are running and walking at Lookout Farm on October 16th, and hope to see you there!
Our Supporters
Rachael Kenney

Last month

Paula Haddad

Last month

$52.50

James Elser

Last month

$50.00

Katrina Roohr

Last month

$25.00

Lise Danforth

Places like Melmark are a godsend. I'm glad Adam is able to attend and is doing so well!

Last month

$50.00
Alyssa Elser

August 2022

$210.00

Philip Crotts

August 2022

$210.00

Melissa Padera

August 2022

$105.00

Marie Sarno

September 2022

$100.00

Noreen Fitzgerald

Tyler is so lucky to have you as his mom❤️. ALWAYS looking out for him

September 2022

$100.00