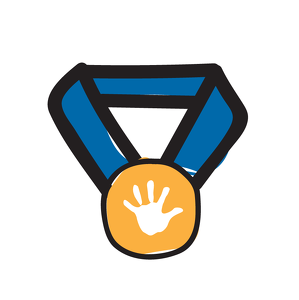 Augie's Avengers
May 6, 2023 10:00am - 12:00pm
Our Team Fundraising Page
Super Augie's Story
May 4th, 2023 will be the 1 year anniversary of when Augie was diagnosed with bilateral retinoblastoma. Retinoblastoma is a rare form of eye cancer only effectively treated at a handful of centers in the world by a team of super-specialized ocular oncologists. For Augie, this was a spontaneous genetic mutation, and the tumors grew in both of his eyes. According to the American Cancer Society, only about 50-75 children are diagnosed with the bilateral form each year in the United States. This cancer is rare... super rare. But our little guy is even more rare and more super, and certainly stronger than any cancer!
Our journey started at Duke from May-August 2022 and transitioned to CHOP in Philadelphia since September 2022. Richmond is our home town, and therefore VCU/CHOR is our home base. And that makes ASK's Childhood Cancer Foundation one of our biggest cheerleaders. Since last May, Augie has been under anesthesia 12 times, had 5 MRIs, and had 10 months of chemotherapy (along with weekly blood draws and many platelet/blood transfusions). Through it all, ASK has provided ongoing support in many forms. They spoiled us during an otherwise stressful Christmas season, they provide local sibling events to take good care of our girls who often get lost in the shuffle, and they put on many free family activities/events and childhood cancer fundraisers like this one to make us feel like our home team has our backs.
Augie was only 5 months old at the time we discovered this monster growing inside him, and now he is 17 months old and the tumors in his eyes are stable! He has so far kept both of his eyes and most of his vision, but that is not the case for many children. What better cause for celebration than to join together and support Augie and other hometeam children fighting cancer, so close to this 1 year milestone! So in Augie's honor, please donate, and/or join our ASK fun walk team (or run if you feel so inclined and I will wave to you from far behind ;)) as we celebrate making it this far in what was otherwise a very uncertain year. There are lots of heroes out there who would be grateful for your support, and there is even a virtual option for you out-of-town Avengers!
0
days
0
hours
0
mins
0
secs
Kate Spangler

Louise Kugler

John Kugler

Theresa Christian

Meaghan Martin

Meesha Joshua

Moses Joshua

Andrea Gray

Jeff Gayle

Linda Gayle
Our Supporters
Oscarlyn Elder

Auggie and his amazing family

April 2023

$104.00

Maria Schweizer

Go, Augie, and everyone else who needs help during these stressful times! Good health is more important than many of us realize until we get the opposite. Augie has been a champion through this past year. I pray that he doesn't have to go through more.

April 2023

$250.00

Jeff Gayle

April 2023

$106.80

Susan McInnis

April 2023

$104.00

Meesha Joshua

April 2023

$35.00
Maria Schweizer

Go, Augie, and everyone else who needs help during these stressful times! Good health is more important than many of us realize until we get the opposite. Augie has been a champion through this past year. I pray that he doesn't have to go through more.

April 2023

$250.00

Jeff Gayle

April 2023

$106.80

Louise Kugler

April 2023

$106.80

Oscarlyn Elder

Auggie and his amazing family

April 2023

$104.00

Susan McInnis

April 2023

$104.00