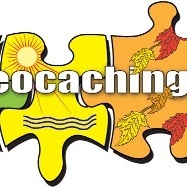 Mike Swaney
My Personal Fundraising Page
Join the GoGeocaching fundraiser to benefit the Northern Illinois Food Bank. Mike Swaney will be matching donations up to a total of $300 so hit that Donate Now Button :)
The Food Bank has been responding to the increased need in our communities as a result of the global pandemic. From March 2020 through February 2021, they have provided 100 MILLION meals, an increase of 26 million meals compared to the prior 12 months!
Please join me in making a difference in the lives of the thousands of people in Northern Illinois who are hungry. The funds I raise will stay right here, in our backyard, and will fill an empty plate of a neighbor in need. 
Your Donation Makes an Impact:
  + Every $1 donated helps provide $8 worth of groceries for neighbors in need
  + 96% of the Food Bank's resources go to programs that feed neighbors in need
  + The Food Bank serves 13 counties in Northern Illinois, providing the equivalent of nearly 220,000 meals each day
Please consider supporting my efforts with a donation that will build hope for a family in our community! Every donation makes a difference.  
Thanks in advance!
My Supporters
Baird & Warner Goodwill

November 2021

$400.00

Michelle Hrad

November 2021

$10.50

Michael Swaney

$300 matching other's donations and $100 on top. Wow, what an amazing year, thank you everyone who donated.

November 2021

$400.00

Anonymous

November 2021

$10.00

Anonymous

November 2021

$20.00
Baird & Warner Goodwill

November 2021

$400.00

Michael Swaney

$300 matching other's donations and $100 on top. Wow, what an amazing year, thank you everyone who donated.

November 2021

$400.00

Anonymous

November 2021

$100.00

Michael BISPING

Mike Bisping and Carmen Lorann

November 2021

$52.50

Darrell Backhaus

Going to be hit or miss if we will be able to make it tonight, so playing it safe and just making a donation instead of bringing food. Always a great event for a great cause!

November 2021

$52.50