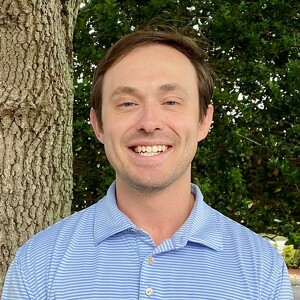 Sam Hernan, Bank of Central Florida
October 29, 2022 5:00pm - 9:00pm
My Personal Fundraising Page
Please join us on this journey to help support an amazing and distinguished organization within our community! Central Florida Speech and Hearing Center helps change lives! 
Our main event will be held at the new Bonnet Springs Park on Saturday, October 29th from 5-9:30pm. You don't want to miss out! 
All of these gentlemen have been selected for our shared goals, which is to help strengthen the community. Let's come together to create an accessible way for our seniors and children to receive treatment for what we take for granted everyday. 
Giving back to the community has always been important in my life. I've been involved with Boys & Girls Club, Alliance for Independence and Special Olympics. These organiztions, like Central Florida Speech and Hearing Center, fight for a better tomorrow, one neighbor and loved one at a time.
Help me Meet my Goal!
0
days
0
hours
0
mins
0
secs
My Supporters
Laura and Robert McCurley

Best of luck Sam!

October 2022

$105.50

Joanne M. Caccamisi

October 2022

$500.00

Greg Ruthven

October 2022

$250.00

Harris & Hahn PA

October 2022

$105.50

Dean Burnetti Law

We would like to give $500 as a Mr Nice Guy Sponsor for Sam Hernan

October 2022

$500.00
Safety Products, Inc.

Mr. Right Sponsor

August 2022

$1,500.00

Bank of Central Florida

Mr. Right Sponsor

August 2022

$1,500.00

Coy Properties LLC

October 2022

$1,000.00

R.F. Lusa & Sons Sheet Metal, Inc,.

September 2022

$1,000.00

Andrew Hernan

Golf Foursome

August 2022

$621.76