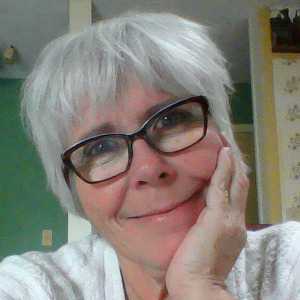 My Write-a-thon Information!
About Me: I'm a retired teacher/literacy specialist (a lifestyle brought unceremoniously to my doorstep in March 2020, when Covid-19 and a compromised immune system made it impossible to be in my school or classroom). I've always loved writing; now that I have time for whatever I'm interested in, I've decided that participating in the Clarion West Write-a-thon 2021 is the best way to realize writing success. Right now, I'm also recovering from surgery in September 2020 as well as chemotherapy and radiation treatments for stage 3 cancer. I figured I would spend plenty of time reading all kinds of books and writing, but treatments had a profound impact on my ability to achieve either. I lost my ability to read and discovered writing without the ability to read was an uphill battle that would certainly overwhelm Sisyphus. This spring, I used my literacy specialist skills to relearn reading and writing. It's time to move forward with Clarion West! (Being very transparent about my experiences is important and helps other patients and their families cope. In this forum, don't expect to see posts, stories, or commentary about my cancer experiences. If you want to know about that, feel free to email me.)
My Writing Goals
My goals include:
Write every day--even if it's only a few hundred words. Setting aside a productive time during the day will be important, and I've decided to schedule my doctor appointments around any online sessions I sign up for.
Complete the writing assignment of the week.
Work toward a weekly word count in the range of 1,500-7,000 words.
Reclaim my ability to read and write well.
Experiment with writing prompts that challenge me to grow as a writer.
Complete at least two short stories and submit them for publication.
Evaluate/get help revising a novel written for middle school readers so that it appeals to the mainstream. Rewrite the novel and get feedback on revisions. (I'm determined to get my book published, andI'm willing to take professional criticism seriously.)
 Add hand-drawn maps to my novel/stories to help solidify whatever worlds I create.
Find an agent who believes in me.
Stop designing format for middle school readers (vocab development, structures teachers must cover in class, challenges for strong readers while embedding tools for reluctant readers). Evidently, agents and publishers are not interested in that. And while I think not putting those things into a book is a grave error, it doesn't help me or readers if my work never gets published. In other words, stop teaching when I write!
LEARN! It is important to learn, not reject criticism, be willing to rework, rewrite, revise, and even toss out what doesn't work. Be open to growth.
Create a writing workspace separate from the rest of the house. Have office hours!
Sign up for everything I can during the Write-a-thon.
Learn from the artists and writers I know (locally and adistanced).
Writing Sample
I love speculative fiction. Time travel fantasy that incorporates history and trivia is my absolute favorite. I've written four books in this genre, and the first one got positive responses from a few agents, but kids aren't reading like they used to, so I have to rework the series or just let the characters die on the shelf next to my writing desk. This is a revision made to turn my middle grades novel into a more mainstream work that an agent might find more appealing.
* * *
At first, the voices seemed far away, imaginary—a dream perhaps?—logical since she had been sound asleep. Dawn's soft light fell across the floor of her bedroom, not yet bright enough to dispel the remnants of MJ's pleasant sleep or to tempt her from the comfort of the heavy patterned quilt that fell across the bed.
The giggles though, only became louder, more melodious.

More real.
Wait, they were real!
 
Suddenly fully awake, MJ slipped from the bed, left the bedside lamp off, and crept barefoot to the window and cautiously pushed the delicate lace curtain aside. Below her, the garden was flooded in early morning light. 
Abruptly the giggles paused. Then a second later they resumed. Loudly. 
Although dawn's light pushed long deep shadows across the back garden the low but still visible moon illuminated a single spot in the midst of rows of flowers and low-lying bushes (name specific ones). 
Look!
A giant's footprint, full of the night's heavy spring rainfall, hosted two faeries who rode on the back of a swan adorned with peacock plumage and silver dew-kissed cobwebs. The swan moved silently across the water as the morning light grew and gradually faded the spectacle.   
In the next moment, only the footprint remained—along with the newly awakened memories of the first time MJ had seen just such a footprint.
Writing Progress
WORD COUNT TOTAL FROM JUNE 20 - JULY 24 = 62,665 words (149% of total goal already met; 20,665 words more than my overall write-a-thon goal of 42,000 words)
WEEK 5 (July 18-24, 2021)  [Word count 10,725 words]
Short Stories
Short Story #1: "The Winning Asteroid" (2100 words). Generated from the list of Week 5 prompts. This is a story of an asteroid who is the reluctant winner in a lottery.
Sprints/Workshop Writing
D. A. Navoti Sprint, July 19 (550 words). Wheel of Doom time! A character is told the world will end, knows how to save the world and sets out to do it.  Well, I ended up with Mike Meara, expat fan living in France saving the world from a giant Wolf spider because he had posted a picture of a giant funnel web attached to his house. The Wheel of Doom decided the world ended, not me or Mike. *sigh*
Mental Health and Writing Panel with Susan Palwick, Justin Key, and Cassie Alexander, July 19 (550 words--notes!). Very interesting and helpful panel.  And as a bonus, I found out Susan Palwick spins and weaves, which made me happy because I spin and weave, too. 
L. P. Kindred's On-Time Muse Sprint, July 20 (575 words). Generated a story idea from the prompt: Take a character from one book and put in another book.  Well, I came up with one of Charles deLint's cats from THE CATS OF TANGLEWOOD FOREST appearing in Neil Gaiman's THE GRAVEYARD BOOK! Basically, the cat had used up nine lives and was given nine more if he could find a home in the graveyard.  Can't publish it anywhere, so I'll tell you the folks of the graveyard were terrified of cats and wanted to kill it nine times to be rid of it. But Bod makes them feel bad about their prejudices. Eliza Hempstock decides to adopt the cat so it has a home in the potter's field. Good for a witch to have at least one cat!
Evan's Rebecca A. Demarest Sprint, July 20 (150 words). I've been struggling with the Week 5 prompts, so I made lists and brainstormed ideas for the asteroid prompt and the gate prompt. Almost wrote a story about an asteroid that stole chickens, but in the end, a lottery idea took control.  I wrote the story and it has a twisted ending! Me and my sick sense of humor...
NOVEL REWORK
(6,850 words) I bought Scrivener software this week and started over. My novel will be easier to rework. There are chunks to dump, chunks to invent and write, and the process of lacing it all together.  Clarion West has made me comfortable with doing whatever it takes to make my time travel fantasy novel a marketable read. So happy!
WEEK 4 (July 11-17, 2021)  [Word count 13,840 words]
Short Stories
Short Story #1: "The Farmer and the Magpie" (5600 words). Generated from K. Tempest Bradford's Salon writing game played on July 10. This is the story of an assassin landing her spacecraft in an Iowa cornfield to do a routine job.  The magpie changes everything, and the assassin has to run when she witnesses a murder.
Short Story #2: "The Hour of Plimsole" (525 words).  A very short story that is almost all dialogue between two characters using Week 4's SFWA Prompt #3. 
Short Story #3: "The Cosmic Gooseberry Constabulary" (2519 words). Generated from Rebecca A. Demarest sprint session on July 13. 
Short Story #4: "NWOB Shoes" (2017 words). Generated from L. P. Kindred's  July 13 writing session on July 13.
Sprint/Workshop Writing
D, A. Navoti Sprint, July 12 [525 words]. Wheel of Doom prompts where two childhood friends discover a skeleton in the lapping shoreline waters and go through a series of plot elements (main character makes deadly decision, snakes ooze from trees, and the problem is solved with a magic spell). A lot of fun. May turn this into a story. May not.
Rebecca A. Demarest's July 13 Sprint (400 words). Prompt: Memory of a person in passing I know nothing about. Someone who made an impresion. Add a stressful situation. Finally, an aardvark enters the situation. Well, the result was surprising, and it took a while to work out the kinks associated with my memory of the Gold Knight mime in Trafalgar Square back in 2011.
L. P. Kindred's "On Time Muse" writing session, July 13 (750 words). Prompt: Find something around the house and make it dangerous.  How about a pair of shoes? How about a pair of serial killer shoes? Yes! Might make a good story...
Novel Rework
Mainstream Rewrite Attempt (1,000 words). This was difficult. I attempted a mainstream rewrite of Chapter 1 of a novel that has received some very nice rejection letters. In the end, I got physically ill from doing what I knew in my heart was wrong.  
Rewrite MG/YA Attempt (1350 words). Examining a manuscript and identifying ways to tell less and do more has been an interesting exercise. Very time consuming. So worth it.  I'm happier now and think I have a clear understanding of where exactly to rewrite and blend in.
Other: Depression and Anger (200 words). A family member made a comment about me not understanding how a medical condition. I blew up! Not understanding from their point of view was purely the physical aspect, whereas my point of view included empathy for others. I jotted down how I felt about their comment and my response to it.  I realized I was depressed and angry about having cancer and how people respond to me or pretend to. Writing it down has helped me understand and recover. The anger is gone. On to the next stage of grieving, I suppose.
WEEK 3 (July 4-July 10, 2021)  [Word count 10,625 words]
Short Stories
Short Story #1: "All Skizzles Should Be Dead" (2650 words). Generated from a Week 3 prompt and a Rebecca A. Demarest sprint prompt.
Short Story #2: "When Still Hydrosols Went Anthro" (6000 words). Fairy tale turned Science Fiction story, a Week 3 prompt that took me all week to write. The main characters are not human...
Sprint/Workshop Writing
Rebecca A. Demarest Sprint, July 6 (500 words). Worked on a character study of my "opposite" to expose the flaws in her veneer, which wasn't self-validating as one might think.  Instead, it was the start of a story I was already working on--the Week 3 prompt with the nonsense sentence.  Very exciting!
Elsa Sjunneson Sprint, July 7 (725 words). Worked on the nonsense sentence part of my short story to tie up loose ends and come full circle to the story starter. Also worked on the fairy tale prompt; not sure I like the idea (2000 words).
K. Tempest Bradford Writing Salon, July 10 (550 words) Worked on a three-segment story based on three different photos--a person, a thing, a place.  Ended up with something worth writing into a short story. Imagine an assassin with an Oracle's orb in a rundown Iowa farmhouse fighting a crazy magpie.
WEEK 2 (June 27-July 3, 2021) WAY WAY WAY PAST MY GOAL [19,025 words this week]
Short Story #1:  "A Musing Death" (1725 words). Generated from Cat Rambo's Prompts List for Week 1
Short Story #2: "The Surprise Party" (1700 words). Generated from Brothers Prompt for Week 2
Short Story #3:  "Pink is the Perigee Full Moon" (5275 words). Generated from a Rebecca A. Demarest sprint
Short Story #4:  "Swimming Lessons for Tina" (1750 words). Generated from a Nisi Shawl and K. Tempest Bradford sprint 
RUTHLESS EDITING OF 2020 STORIES
"Bog Queen Confidential" (5350 words).  Deleted unnecessary scenes, eliminated a character, rewrote entire sections so that the story has continuity. The story is much improved, and 3000 words were eliminated.
Sprint/Workshop Writings: 
D.A. Navoti, June 28: Inpromtu Wheel of Doom Story, June 29. "Returns" (650 words). Might become a short story if I go back to it. Stretched my skills.
Nisi Shawl and K. Tempest Bradford, June 29."No One Read" (700 words), Octavia Butler Award Prompt that might develop into a story; 
Rebecca A. Demarest, June 29. "Grandad and the Urns" (250 words). Three Nouns exercise that's firm enough to develop into a short story.
Elsa Sjunneson, June 30. Storyline development of Perigee Moon (250 words). Realized I need to do research!
Nisi Shawl and K. Tempest Bradford, June 30. "A Swimming Lesson for Tina" (525 words). Story blocking, ready to write a humorous short story.
Nisi Shawl and K. Tempest Bradford, July 1. Worked on Perigee Moon (400 words). Story blocking, cryptographs embedded, and protagonist's private thoughts in italics (humor).
K. Tempest Bradford, July 3. Writing Salon Workshop. Sugar-Porridge-Spoon Game #1: "The Secret Wish" (250 words). Story blocking; Sugar-Porridge-Spoon Game #2: "Salvador Dali's Orchard" (200 words). Story blocking.
WEEK 1 (June 20-26, 2021)   MET MY WEEKLY GOAL! [7400 words]
Short Story #1: "The 39 Ticks" (900 words). Generated from an idea gleaned from Cat Rambo's Story Generating Workshop, June 20.
Short Story #2: "A Musing Death" (1200 words). Rough first draft that needs the dialogue between the threw characters to finish this story. The story was inspired by Cat Rambo's story seeds prompt.  When finished, the story should be around 2500 words to muse over. 
Short Memoir Essays: (Total 2650 words). Generated from Andy Duncan's retell the truth memory prompt.
"The Great Hall" (750 words). Memory of a manor house my high school English history class visited. 
"The Black Lilies" (800 words). Memory of a clairvoyant's visit to my grandmother's flat.
"Rendlesham Forest" working title (1100 words). Memory of an unusual nightime encounter in the Rendlesham Forest.
What I Write
JULY 2021
The Power of Clarion West
July 3, Abingdon VA.  There is something special about Clarion West and all the writers they have helping me reclaim my life as a writer. I don't know if a "regular" person or a writer who has never tried Clarion West can understand that important bond.  Because that's what it is. I enjoyed last year's write-a-thon because I could see other writers who were just as isolated from :real life because of Covid-19. There was a digital solidarity I appreciated as we collectively wrote our hearts out. I rediscovered my love for science fiction and understood that my not so thorough understanding of science wasn't a dis/Ability.
This year, Clarion West has given me so much. The Clarion West staff has created an environment where I can clear my head, ignore whether or not I feel well, and provide me the opportunity to be a spontaneous, creative thinker and writer.  The writing leaders who lead the sprints and workshops feel like friends I've known for years, and it is nice to have real conversations, to laugh, to encourage each other to love writing even more than we did yesterday.  I absolutely must attend an in-person Clarion West summer session, and I've decided to work on a strong portfolio of writing samples, submit stories for publication, and save my money for a six-week adventure in Seattle.  In addition to one's usual rationale to be present, Clarion West gives me a unigue reason to get well, to stay well, to thrive.  
Last year I thought I was a writer.
This year I know I am a writer.
JUNE 2021
Father's Day Gift
It has been difficult to read and even more challenging to put strings of words into meaningful sentences or a simple grocery list. Exhausting is not an exaggerated descriptor. Yesterday was Father's Day, and after my husband Curt and I got home from visiting our dads, I settled down to prepare for Cat Rambo's Story Generator Workshop. My hope was that she could trigger a response of at least a few hundred words that created a world, flipped something we all ignore into something traumatic. I was not disappointed. 
This morning I am not only thinking about the Father's Day gifts Curt and I delivered (one of my first social outings since March 2020). I'm also thinking about how Charles Vess asked me if I was going to do this year's write-a-thon and Curt's Tuesday Zoom friends who inquired two days later about the same. I am grateful for the gift of writers who inspire me to create little worlds where stories can grow and flow from a pen onto paper and then onto a computer screen for embellishment. From imaginings to realness for others to read.
Today, I must tell you that Cat Rambo, in a single workshop, moved my muddied brain to write 900 meaningful words about a world that would bug any human I know. I am well pleased with the gift she gave me, and I thank Clarion West and all its benefactors who made it possible for me to be my whole writer self again. 
You Write What?
I've been teaching others how to write essays and short stories since 2003. I love writing so much, I feel sad for people who don't write.  Writing is breathing.  Writing is seeing.  Writing is reaching out and connecting with what's out there, tangible and intangible.  Most of my students have been students in my middle school classroom, but I have also worked with college students who wanted to be teachers.
Before I decided to retire and put my glitter pens and cute rubber stamps in the deep drawer of my home office writing desk, I got the bright idea to make time for my own writing. Naturally, I wrote for a middle school audience.  I embedded all the things that kids--especially reluctant readers--needed to glean besides just liking the storyline. All the stuff teachers have to teach--literary elements, critical thinking, projects-based learning, standardized testing strategies--were embedded in my first novel, too.  Why? Because most teachers at the middle level don't have the time and energy to drop the novel they've been reading for ten years and develop all the ancillary materials for academic enrichment and ultimately sacrifice test scores. Now, if you are an avid reader or established author, this may seem really stupid. In a way it is, but you have to understand that I taught in a "full inclusion" classroom setting.  Some kids read at the second grade level.  One or two gifted readers were years ahead, in the post-high school realm. The majority of the class read two or three years below grade level.  Nearly everyone in the room was a reluctant reader. I wanted to fix that!
To gussy up the reading process, teachers in my area may have middle school students do artistic representations of a novel, have dress-up days, and watch a movie version of the novel.  A good example is THE OUTSIDERS by S. E. Hinton. Teachers have some great activities to go with that short novel, a classic that we tell kids was a landmark book that started the YA genre. (Yes, I know this factoid is wrong. But my vote against that idea is always, always outnumbered.) They have graphic organizers for students to document their understanding of characterization, plot, sequencing, theme, inference, dialogue, foreshadowing...need I go on?  There is what I call Glue Stick Day; that's when everybody in the class makes a booklet and glues in all the vocab words for literary elements and then cites examples from the novel and adds a graphic representation (drawing, something cut out of a magazine and pasted in, etc.) Then Dress-As-Your-Favorite-Character Day when you have lots of greasers and socs attending classes all day.  Yes, that's a thing.  Kids do have fun with this book, and it's very short. Teachers love it because they read it as a middle schooler, and it meant so much in their journey to high schoolhood. Some things never change because it's convenient.  I like that novel, but there is so much great fiction out there, I preferred not to read it in class. That's why it is REQUIRED reading. So teachers like me have to cover it as part of the universal education for high school prep.
Enter technology! To avoid all the glue and dressing up, Google Classroom helped spawn some interesting technological representations of understanding THE OUTSIDERS.  Imagine elements of fiction and a  list of characters amounting to a total of 38 items for students to create Google Slides presentations.  Add a Title slide and a Sources slide.  For all the other slides, require a title, a definition/explanation of the item, a direct reference to the novel including the page number, and a graphic of some sort that is directly tied to the novel.  Imagine some students working on their own, some working in small groups to share the workload, and the rest working with a resource teacher on one slide show (often up to 8 kids). Organized chaos. Lots of talking about what you want kids to understand, how to represent it, and getting the job done. It takes a lot of class time.  But no glue sticks. You make it due on a Friday. Presentations are shared on the following Monday. (If you are a teacher, and you want to know how I did Presentation Day, email me.  Otherwise, no more about it.)
If you are an author or an editor and you've read this far, thanks. It has to look like I'm crazy to write a time travel fantasy book (series) that has all the stuff that kids and teachers need to justify reading a book during classroom time.  I know most of my students (and several teachers) would not read at all were it not for reading in class.  So much work has gone into creating the first book, and I love the characters like they are family.  Why bother when it's easier to just write a good book, get an agent and contract? I guess it's second nature to look at any mundane thing and see a way to use it in a classroom for a lesson.  It been kind of fun, really.
But now I'm at an edge. Is is the cutting edge of having a new kind of literature for middle grades that turns kids into lifelong readers? Or is it the cutting edge that makes me cut my losses and go mainstream so my characters move to a broader mainstreamed universe? I don't know.  There have been a couple of agents who sent me nice rejection letters. There weren't the standard "can't use this" or "what were you thinking" responses.  There have been some general "thanks, but no thanks" rejections. But the ones I love are the ones that say "this is good, but I don't know who to send this to"  or "I don't have time to work with you on this project right now and hope you find an agent to work with."  What do I do?  Frankly, I'd love to find an agent who can look at my work and realize that I'm all in.  If something needs to be reworked/fixed/transformed before publication, I can meet the mark!  Show me once or tell me, and I've got it.  And yes, editors are busy, but I'm worth every moment they spend because I'll get it right every time after that.  Like other writers, I need the opportunity to grow.
I write time travel fantasy packed with trivia and magic in a setting every middle school kid wants to escape to. What do you write?
Publications List
EDUCATION FIELD
Handbook of the Changing World Language Map

, Edited by David Brunn and Roland Kehrein, Springer Publications, 2020.  Rural Mountain Dialects: Teaching the "Voiceplace" in Appalachia, Lizbeth Phillips, Grace Bradshaw, Amy Clark, pages 1371-1381.
Other education articles printed in regional, state, and national publications.
Poetry and writing awards, Emory & Henry College, 2003.
SPECULATIVE FICTION
I am looking for an agent and an editor to publish my novels.
Short stories will be sumitted for publication in July 2021.
My Fundraising Goals
Please contribute to Clarion West!  By doing so, you are supporting a collaborative community of professional writers and those aspiring to have their first works published.  For me personally, your support means a lot as I focus more on writing and less on attending to cancer recovery. Every dollar helps Clarion West offer free or affordable classes, programs, and Zoom sessions for starving artists of speculative fiction and other genres.  I thank you in advance for you generosity.
Writers With Goals
0
days
0
hours
0
mins
0
secs
My Supporters
Anonymous

This is actually an anonymous $20 donation left at my front door. I don't know who it was, but I bet they are a friend on Facebook.

July 2021

Jerry Kaufman

July 2021

$10.00

Liz Bailey

This is actually a donation my parents gave me last week. They have been reading my stories as a lark.

July 2021

$20.00

Liz Phillips

June 2021

$50.00
Liz Phillips

June 2021

$50.00

Liz Bailey

This is actually a donation my parents gave me last week. They have been reading my stories as a lark.

July 2021

$20.00

Jerry Kaufman

July 2021

$10.00