Lauren's Fundraising Page
"They say, if money goes before, all ways do lie open." - Merry Wives of Windsor
Lauren's Story
I've loved Shakespeare most of my life. Since I was 11 years old, I've been reading, watching, and memorizing Shakespeare's plays or reinterpreted works. But many don't have my experience with the Bard. While I've found the stories relevant and the language captivating, others find Shakespeare inaccessible and antiquated.
Enter New York Shakespeare Exchange. This organization works hard to put Shakespeare in untraditional spaces, to probe for deep ideas in modern performance, and provoke important conversations. My first experience with this volunteer-run group was a ShakesBEER event referencing the current political landscape by calling for revolution while standing on the bar. What's not to love?
NYSX Programs to put Shakespeare in front of the masses: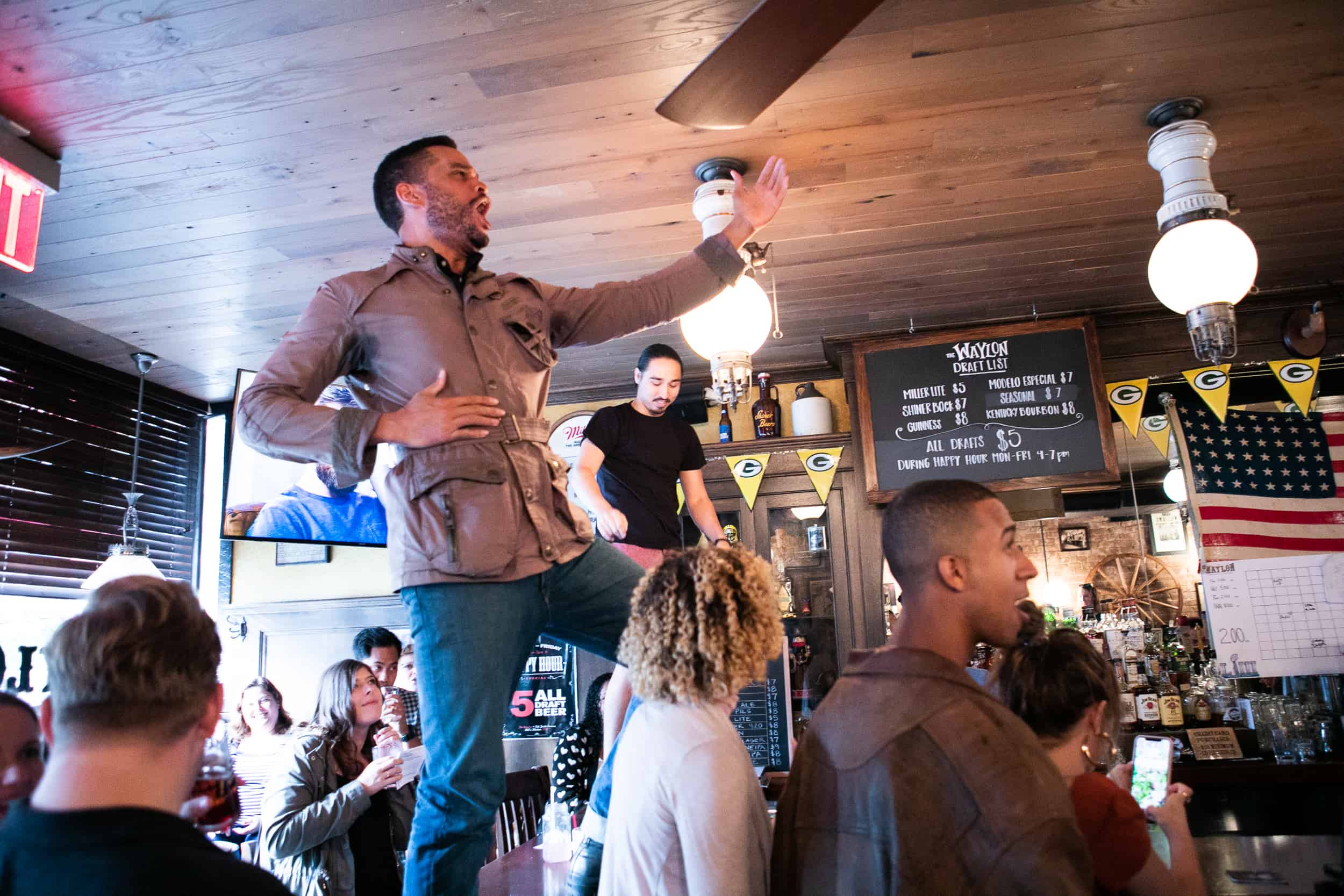 With ShakesBEER, NYSX makes Shakespeare and the performing arts more accessible through its focus on community. It's a pub crawl, with Shakespeare! The show is interactive, it's a great introduction to pivotal and oft-quoted scenes, and did I mention the drink tickets? 
The Sonnet Project thematically ties Shakespeare's sonnets to historical and communal landmarks and timeless geographical locations. The goal is to create a short film of every sonnet, and NYSX hosts salons to screen the films regularly throughout the year. These films bridge the gap between poetry and modern life.
Sonnet 98 - Grand Army Plaza, Brooklyn from NY Shakespeare Exchange on Vimeo.
With Freestyle Labs, NYSX facilitates hybrid performance-lecture-town hall discussions about issues facing performance in a complex sociopolitical landscape. The next one is called "What Do R&J Really Look Like?", will start with a mock audition for Romeo and Juliet to provoke conversation on how deeply ingrained unconscious biases affect our decisions.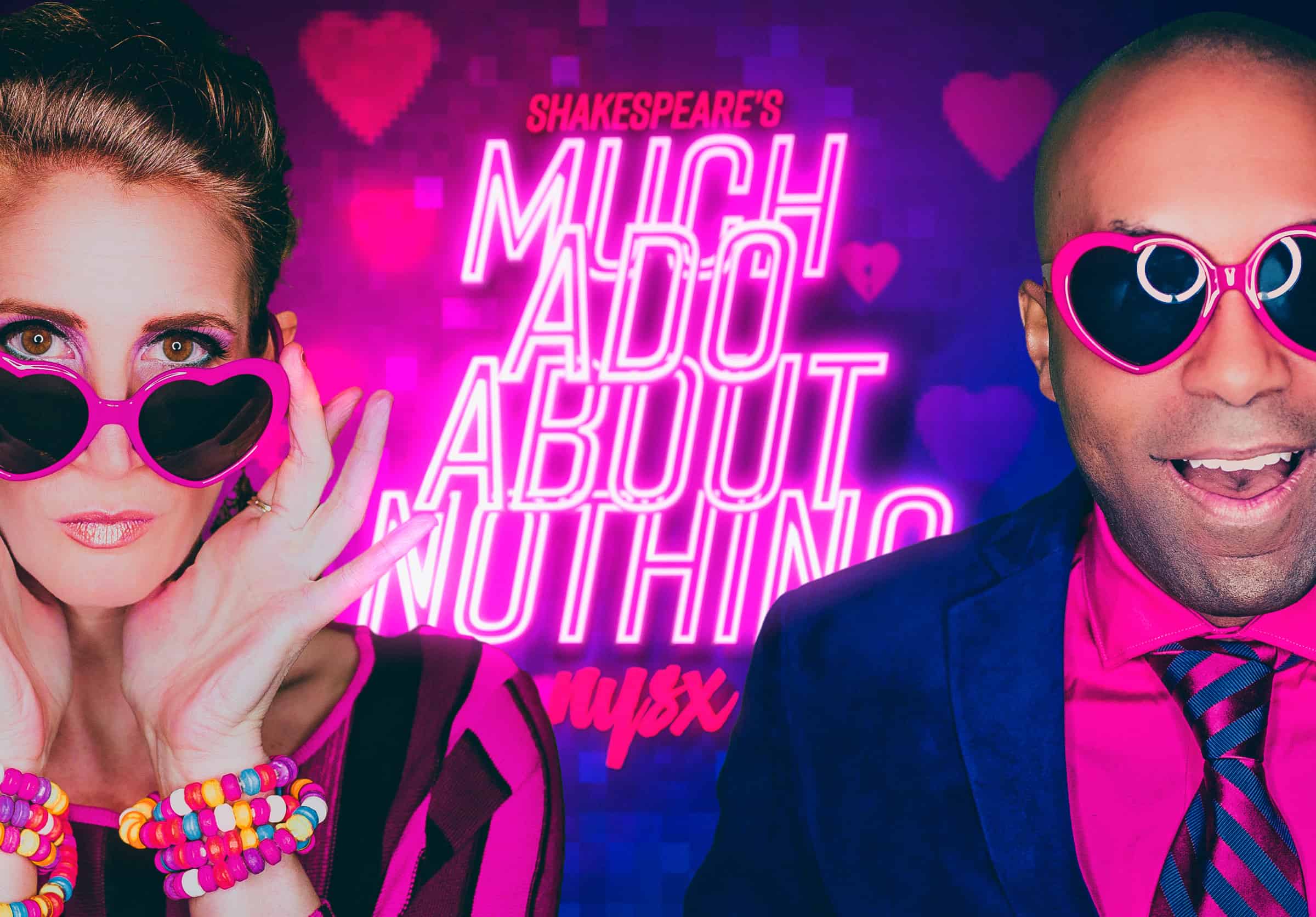 NYSX puts on all those programs, plus the Mainstage Plays that are hailed as innovative, fresh, contemporary and accessible. In addition to this year's crowdpleasing A Midsummer Night's Dream, NYSX will put on Lope de Vega's Fuenteovejuna, which concerns a town, a tyrant, and the citizens who rise up together to defeat him.

As NYSX enters its tenth year, we need your support to help us continue creating conversations and bridging divides with innovative programming and meaningful dialogue. Any amount from $5 will help. Will you contribute?
More on NYSX:
What began nine years ago as a two-man operation to infuse a creative outlet into a corporate world and bring Shakespeare to a non-typical Shakespeare audience is now an internationally recognized company that has staged nine full-scale productions, produced 135 short films, and engaged diverse audiences all over with our acclaimed ShakesBEER performative pub crawls, Freestyle Labs and conversation series, and traveling Intersections residencies. From our earliest days in downtown Manhattan to now, NYSX has built community by focusing on the interplay--the exchange--between artist and audience.
0
days
0
hours
0
mins
0
secs
My Supporters
Anonymous

November 2018

Leah Gable

November 2018

Regina Deitz

November 2018

Jean Deitz

November 2018

Tristan Deveney

November 2018

$26.00
Alicia LaManna

Because every kid needs access to Shakespeare.

October 2018

$100.00

Naomi Segal Deitz

Proud to kick off this campaign! "Truly sir, and pleasure will be paid, one time or another!" (Feste)

October 2018

$100.00

Douglas Edlin

October 2018

$52.00

Maggie Stehn

October 2018

$52.00

Aileen Wyse

October 2018

$52.00