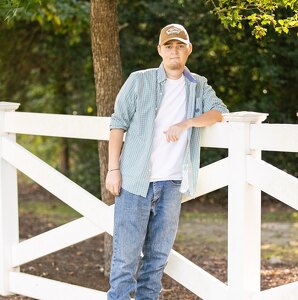 #STEELESTRONG - Virginia Capital Realty
May 6, 2023 10:00am - 12:00pm
#STEELESTRONG - VIRGINIA CAPITAL REAL ESTATE TEAM
Join The Team
Welcome to the #STEELESTRONG - VIRGINIA CAPITAL REAL ESTATE team page for the 18th Annual ASK 5K & Fun Walk!
VIrginia Capital is joining forces with #SteeleStrong for this years annual walk. Childhood cancer is near to our hearts and we would love to have you join our team as we run in memory of Steele Kirwan and in honor of all  those fighting through the horrers of childhood cancer.   
Can we count on you to join us in honoring and celebrating with those who need us most? Can't make it? Any donation would help!
ASK is a genuine, compassionate, and God sent local charity helping local kids and their families who are dealing with the most unbearable diagnosis you could imagine. Come shed some light and make this a fun, happy day for all who attend!
We hope to see all of you on May 6th!! 
0
days
0
hours
0
mins
0
secs
Greg Keefe

Pam White

Siera Ellis

Annie Mustain

June Jennings

William Jennings

Joy Liggan

Helen Lowery

Erik Lowery

John Kirwan

Becky Kirwan

Steven Barton

Shannon Kirwan

Savannah Kirwan

Zora Kirwan

Jack Weight

Alice Kuester

Stephanie Joyce

Stella Joyce

Virginia Capital Realty

Brooks Simpson

Hayden Giordano

Jesse Giordano

Jennifer Giordano

Joe Moore

Macie Moore

Chrissy Hall

Thomas Hall

Tyler Hall

Brendan Hall

Tom Carter

Tara Gambino

Jill Dance

Kerry Courneen Courneen

miles ellis

Annie Conti

Giovanni Briggs

Nolan Harris

Owen Mathews

Ryan Mathews

Betty Ellis
Our Supporters
Amy Grant

May 2023

$100.00

Tammy Johnson

May 2023

$104.00

Walter Edwards

May 2023

$100.00

Noelle Smith

May 2023

$25.00

Anonymous

to hit 8k

May 2023
Matching Gift 5.2.23

May 2023

$1,000.00

Virginia Capital Realty

March 2023

$1,000.00

Kevin Kirwan

May 2023

$312.00

Matching Gift 5.2.23

May 2023

$260.00

Chris Jewell

May 2023

$260.00