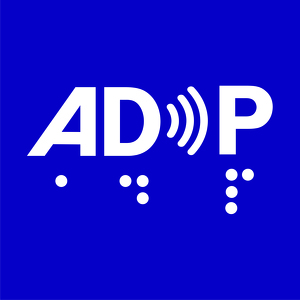 The Audio Description Project's - Describers!
Audio Description Project and the American Council of the Blind both benefit from your Walkathon donation. The Audio Description Project (ADP) advocates for the use of high-quality Audio Description in television, movies, performing arts, museums, educational materials and other venues where the presentation of visual media is critical to the understanding and appreciation of the content. 

50% of the contributions to the The Describers will be distributed to ADP.

Register an individual or team for the walk by selecting the "Register Now" button at the bottom of the page or make a donation by clicking on the "Donate Now" button on the right.
Your support is greatly appreciated. Thank you!
Our Supporters
Anonymous

August 2021

Anonymous

Go describers!

July 2021

Imagination Videobooks

Go Describers!

July 2021

$103.00

Dan Spoone

July 2021

$103.00

Fred Brack

July 2021

Margie Donovan

July 2021

Melissa Hope

July 2021

$52.79

Pshon Barrett

June 2021

Renee Arrington-Johnson

Woohoo Jo Lynn

June 2021

$25.75

Jane Ehrenfeld

Describers talk the talk, now go walk the walk!

June 2021

$100.00

Matt Kaplowitz Bridge Multimedia

June 2021

$51.50

Gary Morin

June 2021

$11.00

Joel Snyder

June 2021

$154.50

Jo Lynn Bailey-Page

May 2021

$100.00
Joel Snyder

June 2021

$154.50

Imagination Videobooks

Go Describers!

July 2021

$103.00

Dan Spoone

July 2021

$103.00

Jane Ehrenfeld

Describers talk the talk, now go walk the walk!

June 2021

$100.00

Jo Lynn Bailey-Page

May 2021

$100.00

Melissa Hope

July 2021

$52.79

Matt Kaplowitz Bridge Multimedia

June 2021

$51.50

Renee Arrington-Johnson

Woohoo Jo Lynn

June 2021

$25.75

Gary Morin

June 2021

$11.00