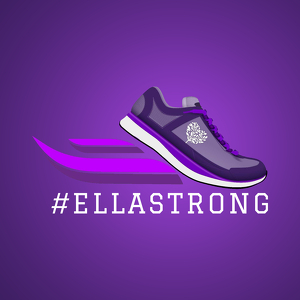 Ella Jade's Team Fundraising Page
Show your support for the Epilepsy Foundation in honor of Miss Ella Jade Zoeller and others with Epilepsy in Hillsborough county.
Please let Brittney know your shirt size when you join the team so we can get you an #EllaStrong shirt! 
See you at the walk!
Melanie Cataffo

$22.00

Melissa Scarle

$21.00

Whitney Wagner

$20.00

Ben Wagner

$20.00

Lindsey Price

$20.00

Summer Bumgardner

$20.00

Todd Shepard

$20.00

Tom Zoeller

$20.00

Kaitlyn Kettner

$20.00

Kelly Bates

$20.00

Greg Carlsen

$20.00

Jordan Wilkins

$20.00

Brianna Wilkins

$20.00

Kendall Walker

$20.00

Jeremy Walker

$20.00

Joan Zoeller

$20.00

Terry Pixler

$20.00

Amanda Pixler

$20.00

Terry Pixler

$20.00

Karl Bufe

$20.00

Elaine Foster

$20.00

Megan Foster

$20.00

David Summers

$20.00

Sean Ruhlman

$20.00

Jenny Birkner

$20.00

Jules Hilbert

$20.00

Doug Birkner

$20.00

Quintin McMillan

$20.00

Camila Fernandez

$20.00

Graham Zoeller

$20.00

Lila Wagner

$10.00

Luke Wagner

$10.00

Kennedy Walker

$10.00

Evan Zoeller

$10.00

Ella Zoeller

$10.00
0
days
0
hours
0
mins
0
secs
Our Supporters
Drew Deal

Last month

$52.50

Derek Banker

Last month

$20.00

Sydney Loiacono

#ellastrong

Last month

$20.00

Caren Hayward

Happy to give and walk for Ella

Last month

$50.00

Summer Bumgardner

Last month

$22.00
Heather Kelly

Emily and Heather are cheering you all on!

March 2023

$105.00

Hollison Kundtz

Love you Zoeller family!!

March 2023

$105.00

Jenny Birkner

Last month

$100.00

Karen Rooks

Last month

$100.00

william Crowder

March 2023

$100.00