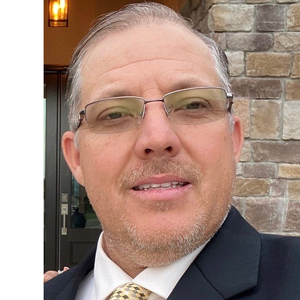 Steve Mitchell, Easy Homes 123, LLC
October 29, 2022 5:00pm - 9:00pm
MR. EA$Y FOR MR. CENTRAL FLORIDA
How Many can we get off the waiting list??
I was asked 4 times to run for the Mr. Central Florida and I finally said yes. I guess I really didn't understand what it was about. I knew my mom, Lynn Browning, had been part of the fashion show, which we had supported in years past. I didn't know how I could help. I have two daughters who had received speech and hearing therapy as children and that really helped them stay in their grade and boosted their self-confidence. Once I toured the center, I realized how great the community need was and how much of a gap that needed to be filled with the uninsured and underinsured was. Talking with the staff I learned how important helping these children was early in order to, like my daughters, keep them on the growth track and on level with their peers. I took on this mission to help meet the financial needs of  the 140+ children on the waiting list to receive care and services. My goal is to contact people in my network that have like myself been so blessed to be able to give. My hope is to try to make others aware of the great need we do have in Lakeland for both the children and elderly who have these needs. I am thankful that there is a local place that does truly care for each of these individuals and their needs.   
Help me Meet my Goal!
0
days
0
hours
0
mins
0
secs
My Supporters
All A's Custom Tile & Remodeling, LLC

October 2022

$25.00

Richard Morrison

October 2022

$105.50

Lynn Simons

October 2022

$50.00

Lynn Simons

Wishing you all the best Steve

October 2022

$52.75

Lynn Browning

October 2022

$50.00

Julia Parris

October 2022

$50.00

Allen Magruder

October 2022

$50.00

Wendy Carnahan

October 2022

$50.00

Bc Concrete and Grading

October 2022

$263.75

William Nerestant DDS PA

October 2022

$50.00
Anonymous

October 2022

$6,000.00

DJ Trusses Unlimited

October 2022

$2,500.00

United Title Group

Mr. Wonderful Sponsor

September 2022

$2,500.00

Easy Homes 123, LLC

August 2022

$2,500.00

Stingray Chevrolet Bartow

August 2022

$2,000.00

Anonymous

August 2022

Chris McLaughlin

September 2022

$250.00

kenneth ayler

October 2022

$200.00

Connie Williams

October 2022

$100.00

Lynn Browning

October 2022

$100.00