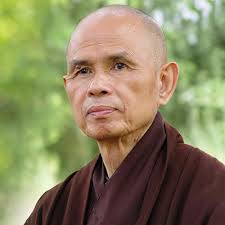 MPC Toronto
March 26, 2023 10:00am - 1:00pm
MPC Fundraising Page
Mindfulness Practice Community (MPC) of Toronto is a local sangha following the teachings of Zen master Thich Nhat Hanh and the Plum Village community.
This is a Great Cause!
We're so happy to be raising money for the Centre for Mindfulness Studies to bring mindfulness programs to the disadvantaged. And what better way to do it than to meditate for 3 hours!
The Centre punches way above their weight by developing programs especially for the disadvantaged and partnering with like-minded groups. They've worked with over 200 social services agencies, community-based organizations, and healthcare partners to develop and train their frontline staff to deliver mindfulness programs tailored to at-risk and underserved communities.
Mindfulness-for-mental-health programs help people deal with anxiety, depression, and other mental health conditions that prevent people from living a decent and happy life. 
We encourage you to watch this 3-minute video showing a bit of the impact the Centre has had:
https://www.youtube.com/watch?v=TrnqFBSEGgo
Please consider helping us reach our fundraising goal. Together, we can help make these programs available to all who want them, and build a better world.
0
days
0
hours
0
mins
0
secs
Our Supporters
Anonymous

April 2023

Firth MacMillan

More money came in from the Monthly Sunday class at Pie Mindfulness so I'm making another donation. Thank you for offering this programming!

March 2023

Anonymous

March 2023

Anonymous

Wonderful Laurie!

March 2023

Anonymous

Thanks for all you do Laurie

March 2023
Christopher Ohrstrom

March 2023

$500.00

Carole Zagerman

Good luck in your fundraising

March 2023

$500.00

Laurie Arron

February 2023

$500.00

Lawrence Nadolny

March 2023

$250.00

Darrel Zehr

March 2023

$250.00