Mindfulness Challenge 2023
a virtual meditate-a-thon to support the mental health of underserved populations
0
days
0
hours
0
mins
0
secs
Mindfulness to Transform our World: Inner Practice to Outward Action
Join us this year as we explore mindfulness and meditation practices that can transform our world. Through awareness, we become calm, centred, and present. We increase our compassion and kindness towards ourselves and towards others, creating a shared sense of humanity. We can relate to others in a calmer, kinder way, and from this place of compassion, we can inspire meaningful action – moment by moment, person by person – to transform our world (for the better).
Event details
Date and Time: Sunday, March 26, 2023 | 10:00 am - 1:00 pm ET live on Zoom
Click here to join this Sunday: https://us02web.zoom.us/j/86248764048?pwd=TjJJWjBmM2tqSDZlTFRwSmQ1T3phQT09
Meeting ID: 862 4876 4048
Passcode: 542001
This inspiring three-hour live event will include a variety of meditation and mindfulness practices, as well as a movement practice. As a participant in the Mindfulness Challenge, you will gain access to a special walking meditation brought to you by Arc'teryx Toronto that you may do on your own time. This is a peer-to-peer fundraising event where participants will ask their friends and family to sponsor them and help them to achieve their fundraising goals. All of the funds raised from the Mindfulness Challenge will go towards our Community Program, which offers free mindfulness programs to support the mental health of underserved populations across Canada. Nurture your own well-being while helping our communities most in need!
This event is for anyone! Whether you have meditated or not before, we will help you succeed with fundraising by supporting you along the way. You can join as an individual or as a team. If you aren't able to join the event but still want to contribute, you can donate here.
Everyone who participates in the challenge and raises a minimum of $50 will also be given a FREE copy of our lead guide Shelly Tygielski's award-winning book,

Sit Down To Rise Up: How Radical Self-Care Can Change the World

.
Note: the book will be sent out to you after the challenge on March 26.
"I loved participating in the Mindfulness Challenge. Not only were we fundraising to provide mindfulness support to underserved communities, but we actually got to learn some very helpful mindfulness techniques for ourselves – which has been tremendously helpful during the Pandemic. The programming was wonderful, I wish it could go on all year. Thank you Centre for Mindfulness Studies for all the wonderful work you do!"
- Steven, Mindfulness Challenge 2021 Participant
About Our Lead Guide: Shelly Tygielski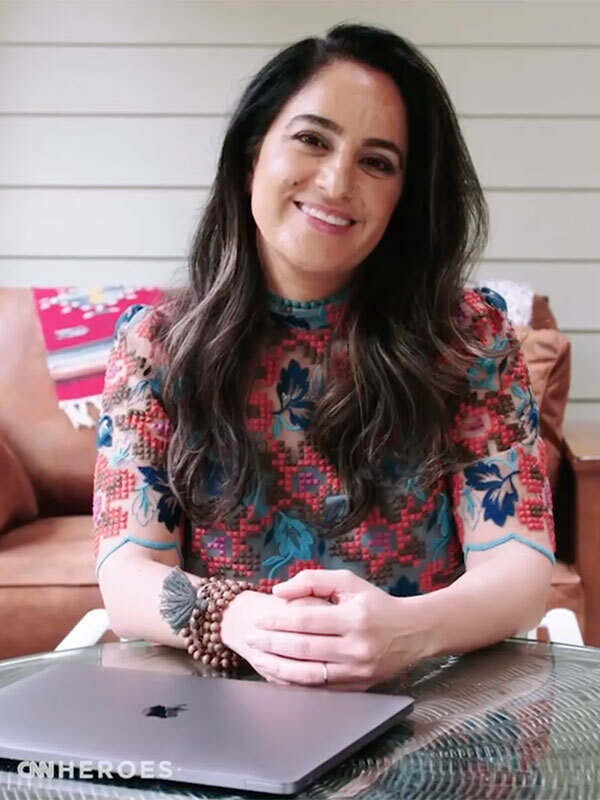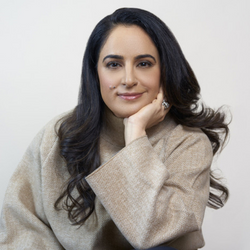 After spending nearly 20 years in Corporate America, immersed in Fortune 1000 organizations and holding executive positions leading public and privately held companies, Shelly decided to stop following the expected path and start following her lifelong passion – mindfulness and meditation – and began to fuse this passion with her purpose – community organization and ensuring equity, social justice and access to wellbeing for all.
When the COVID-19 pandemic hit, once again Shelly rose to the occasion. On March 14th, 2020, at the dawn of the crisis, she posted two simple Google forms online. One read "Get Help" the other "Give Help". The next morning, she was shocked to find hundreds of requests from both sides of the equation. She began directly matching those in need with patrons willing to help them meet their needs and the Pandemic of Love movement was born. Those few hundred requests grew to thousands; which grew to over 600,000 people matched within six months. To date, Pandemic of Love boasts nearly 4000 volunteers worldwide and has directly exchanged nearly $100 million in donations and has connected over 3 million people. 
Shelly shares her methods of self-care in her book published in 2021 (New World Library) titled "Sit Down To Rise Up: How Radical Self-Care Can Change the World" which was honored as a Gold winner of the Nautilus Book Award and a finalist for the Fall 2021 Big Idea Book Club.
Shelly is certified in MBSR (Mindfulness-Based Stress Reduction). She is a certified Search Inside Yourself Leadership Institute (founded at Google over a decade ago) teacher. Her contemplations and lessons shared freely over social media have gained tens of thousands of followers, and she was recently referred to as one of the most "Powerful Women in Mindfulness" by mindful.org.
Shelly was honored by CNN Heroes in 2020. To read Shelly's full bio, click here.
About Our Movement Teacher: Roberta Mohler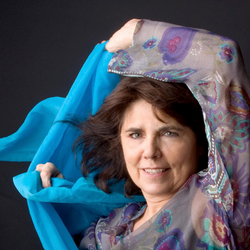 We are delighted to welcome back Roberta Mohler who will be guiding us through a practice of mindful movement! 
Roberta Mohler  loves to dance and dances to feel alive and well. Early in her career she was a renowned professional modern dancer, teacher and choreographer, touring Canada, the US, and Europe. She discovered Nia mind/body/spirit movement and fitness, and was asked to join the Nia faculty. As a Nia faculty member she trained hundreds of Nia dancers and instructors across Canada. She is certified in the Yoga for Health system and has practiced and taught gentle, mindful yoga for over 20 years.  In her quest to explore how the body holds, revealsand heals our life stories, she became a Registered Somatic Movement Educator, through the Tamalpa Institute for movement based expressive art education and therapy.  Roberta leads people into movement with compassion and humour, allowing all levels of ability to participate. Learn more here.
About our Mindful Walking Practice Guide: Jacquie Dover RN
Jacquie Dover (she/her) is a registered nurse and MBSR teacher. Jacquie has facilitated MBSR, other mindfulness programs, and mindful yoga in online and community settings.
Jacquie has a Bachelor of Science degree in Nursing and a Master of Health Science degree in Health Promotion. She also has a graduate certificate in Evaluation for Social Change and Transformative Learning. Jacquie is a Certified Applied MBSR Facilitator through the Centre for Mindfulness Studies. She is also a Certified MBSR Teacher through the Mindfulness Center at Brown University School of Public Health.  
Jacquie was initially drawn to mindfulness practice to support her own healing journey. She is honoured to share these practices with others.
About our Community Program Facilitator: Leslie-Ann Fullerton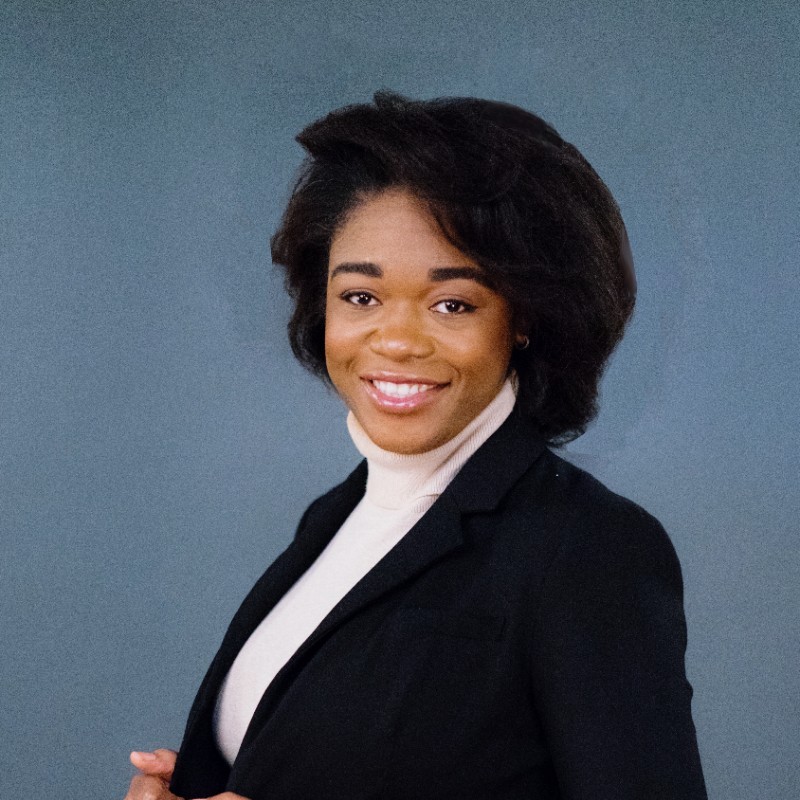 Leslie-Ann Fullerton is a community activist, DEI specialist, author, and facilitator. Leslie-Ann has been working in the NGO sector for over six years. She has over three years of experience facilitating Mindfulness workshops and has first-hand expertise providing mindfulness support to Black, Indigenous, and People of Colour community members.
Leslie will be facilitating an opening community practice and speaking a little bit about her experience in the Grow Mindfulness for Youth Community Program at the Centre.