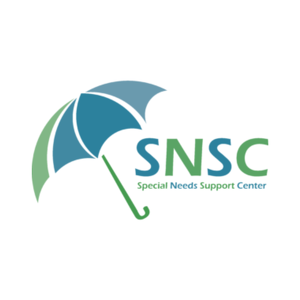 Special Needs Support Center - Official Charity Partner
About SNSC
WE BELIEVE THAT THIS COMMUNITY IS ENHANCED AND STRENGTHENED BY THE INCLUSION OF ALL.
MISSION, VISION & VALUES
Our Mission Statement
We are a group of individuals and families throughout the Upper Valley and beyond who proudly work together to create a community where people with special needs, across the spectrum and throughout the life span, can live their best lives.
Our Vision
All people with special needs, and their families, have opportunities and support to pursue their goals and aspirations.
Our Core Values
We believe that program participants, families, volunteers, donors, staff, and the board of directors are the most valuable assets of the organization.
We believe relationships are resources.
We honor the people we serve as experts, partners, and decision-makers.
We support resiliency in families.
We respect and celebrate each individual.
We foster knowledge sharing and collaboration.
We create a culture of dignity, respect, and compassion.
We embrace diversity as an essential component of community well-being.
We maintain a climate of community, financial, and environmental sustainability.
Join Us
We are thrilled to participate as a charity partner in the 23rd Annual Flutie 5K for Autism. This is a fun, healthy, family-friendly virtual event. Walk, roll, or run your 5K anywhere you choose, anytime between October 1 and October 16th. Enjoy the perfect New England fall weather and scenery, bring the whole family and raise money for the Special Needs Support Center (SNSC). Our goal is to raise $10,000 to continue providing essential services to community members, families, children, and adults with special needs.
The SNSC team will participate by walking in the Disability Pride Parade in Manchester, NH on October 15th. We will be taking a bus with participants, families, and friends, please let us know if you would like to join us OR sponsor a participant at this event.
Flutie Foundation Contact Person
If you have any questions at all about our event or how to register, please contact Tia Dawson - Development Coordinator for Events & Operations at tdawson@flutiefoundation.org or on her cell at 508-808-2575.
Create a fundraising team or register as an individual to support Special Needs Support Center
Fundraise with us!
About the Flutie Foundation
Flutie 5k Overall Leaderboard
1

Bubble Dentistry

$5,000.00

2

Deep River Snacks

$5,000.00

5

Diane & Craig Solomon

$2,625.00
View Full Leaderboard
My Supporters
Kevin Keller

November 2022

$1,000.00

Kevin Keller

Go Candi go!

September 2022

$105.00

Kevin Keller

Go Cortney go!

September 2022

$52.50

Kevin Keller

Go Ali go!

September 2022

$105.00

Allison Keller

September 2022

$24.50
Kevin Keller

November 2022

$1,000.00

Kevin Keller

Go Candi go!

September 2022

$105.00

Kevin Keller

Go Ali go!

September 2022

$105.00

Kevin Keller

Go Cortney go!

September 2022

$52.50

Allison Keller

September 2022

$24.50
Finish Line Flutie 5k Sponsors
Endurance Flutie 5k Sponsors