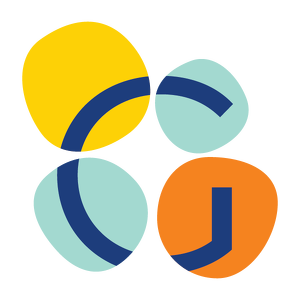 About our Team
Team Guild first participated in the Flutie 5k in the fall of 2021. We're excited to be back for another year! This year's team will include Guild staff, board members, families, corporate partners, vendors, and other supporters of The Guild's mission. 
Support The Guild for Human Services in this year's Flutie 5k!
At The Guild for Human Services, our mission is to educate, encourage and empower individuals with intellectual disabilities so they may achieve their full potential to lead high-quality lives and participate meaningfully in society. The Guild operates a licensed special-education school that serves 90 students ages 6-22, nine group homes for 72 youth and 12 residential homes for 60 adults. 
The Guild takes a person-centered approach to caring for individuals with intellectual disabilities and focuses on increasing skills to allow for the greatest degree of independence and community inclusion. We are committed to offering services that are strengths-based, trauma-informed and outcomes-oriented. Through our individualized planning and continuous evaluation of needs, we support an environment that is the least restrictive and most appropriate for each individual served. Learn more about us at www.guildhumanservices.org.
We're excited to once again participate in the Flutie 5k at Lookout Farm in Natick! Your contribution to Team Guild will enable us to continue providing high quality services that center each student and adult's unique needs. The Guild relies on the support of families, friends, foundations and other grant-making institutions for expenses that cover services ranging from community activity trips to capital purchases and assistive technology. 
Questions? Please reach out to team captain Eliza Adams at eadams@guildhumanservices.org or 781-330-7342.
AB

Amy Blenk

LS

Laura Schooley

BO

Brooke O'Brien

MC

Melissa Campbell

FC

Florence Cenci

JC

Jane Chapin
Our 5k Details
When we are running:
Sunday, October 16, 2022
8:30 a.m.
Where we are running:
Lookout Farm, 89 Pleasant St., Natick, MA
Our Supporters
Linda Carmichael

Go Tracey!

53 minutes ago

$31.50

MICHAEL LABIENIEC

19 hours ago

$50.00

Anonymous

2 days ago

Anonymous

Best wishes to Amy

4 days ago

Brenda DeSimone

Have a great time for a GREAT cause!

6 days ago

$26.25
Cruise Family Fund

Last month

$750.00

Amy Sousa

Last month

$500.00

Destination Cinema

4 weeks ago

$262.50

akito miyazaki

2 weeks ago

$105.00

JILL NAJNIGIER

3 weeks ago

$105.00