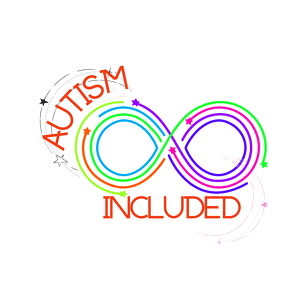 Autism Included - Official Charity Partner
Access Speech - Autism Included
Autism Included- Preschool Program 2022!!
Update: We have partnered with Orchid Montessori Center in East Providence, RI to open our first Language-Immersive, Assistive-Tech enabled, Neuroinclusive preschool program!  Your donations will help us open our doors for the 2022-2023 school year:
-updating our outdoor space
-purchasing a SmartBoard for AAC modeling/multimodal literacy
-printing materials for our neurodiversity curriculum
-making our space more sensory and executive function friendly
Our students are waiting to start the school year in a supportive and neuroinclusive program- they appreciate your support!
At Access Speech, we believe in teaching, supporting, and celebrating the whole child- autism inluded.  All children deserve a safe, supportive, and inclusive learning environment that celebrates their strengths and supports their unique learning and communication styles.   
Our Autism Included initiative supports autistic students in inclusive early childhood settings.  We provide educator and professional development trainings, augmantative and alternative communication (AAC) for students, and educational opportunities in which neurodiverse students can find success in learning.  Created by autistic and neurodiverse speech-language pathologists and educators, Autistm Included is a truly neurodiversity-positive approach to inclusion, communication, and learning.
Help us raise funds for our Autism Included summer camp! We are hosting a summer camp for autistic kids and their families to connect, learn about different learning and communication styles, connect with one another and have fun!!
Autism Included aims to understand autistic communication and learning styles, make connections, and find joy in learning- autism included!
Flutie Foundation Contact Person
If you have any questions at all about our event or how to register, please contact Tia Dawson - Development Coordinator for Events & Operations at tdawson@flutiefoundation.org or on her cell at 508-808-2575.
Create a fundraising team or register as an individual to support Autism Included
Fundraise with us!
About the Flutie Foundation
Flutie 5k Overall Leaderboard
1

Bubble Dentistry

$5,000.00

2

Deep River Snacks

$5,000.00

5

Diane & Craig Solomon

$2,625.00
View Full Leaderboard
My Supporters
Laura Wilson

September 2022

$210.00

Katie Rodrigues

September 2022

$37.50

Daniel Caramante

September 2022

$420.00

Wahida Hanel

July 2022

$52.50

Susana Fernandez

Wishing you the best of luck!!! Thank you for always supporting my son Hendrix

May 2022

$157.50
Daniel Caramante

September 2022

$420.00

Laura Wilson

September 2022

$210.00

Susana Fernandez

Wishing you the best of luck!!! Thank you for always supporting my son Hendrix

May 2022

$157.50

Lynn Arsenault

You're doing incredible work!

April 2022

$105.00

Wahida Hanel

July 2022

$52.50
Finish Line Flutie 5k Sponsors
Endurance Flutie 5k Sponsors