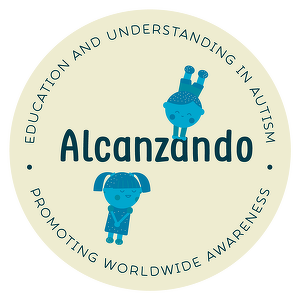 Alcanzando Inc - Official Charity Partner
All About Alcanzando...
Alcanzando Inc. is a Nonprofit Public Charity, established in 2014 and based in Florida, but providing services to Spanish-speaking families around the USA and the world. After 7 years of many trials and triumphs, our focus of bringing early detection and early intervention services to families of children with autism is stronger than ever! 
Even with minimal resources, in 2021 in spite of it all, and utilizing a tele-health model, we provided services to 772 families and over 600 professionals. 659 families concerned about signs of a developmental delay or autism shown by their young child participated in an individualized  consultation/screening.  We conducted 113 evaluations to either diagnose or discard Autism. 71 families were provided with individualized training in research based techniques that will allow them to be the main agents of change in the acquisition of social and communication skills for their children. We conducted 17 Group Parent Programs, as well as 11 Courses for Professionals, the largest one having almost 500 participants!  We have accomplished so much, changing the life path of each of these families and their children.
We plan to use all funds raised during the Flutie 5K to provide diagnostic evaluations and family training for 75 children currently waiting for services.  
Helping Children with Autism in Spanish-Speaking Communities around the World!!

Our 5k Details!
When we are running:   October 16, 2022
What time:  8:30am  
Where we are running:  ANYWHERE!
Flutie Foundation Contact Person
If you have any questions at all about our event or how to register, please contact Tia Dawson - Development Coordinator for Events & Operations at tdawson@flutiefoundation.org or on her cell at 508-808-2575.
About the Flutie Foundation
Flutie 5k Overall Leaderboard
1

Bubble Dentistry

$5,000.00

2

Deep River Snacks

$5,000.00

5

Diane & Craig Solomon

$2,625.00
View Full Leaderboard
My Supporters
Anonymous

October 2022

Anonymous

Para el team de francesca y lucia

October 2022

Lucía Colonna

October 2022

$10.00

Eddir Alvarez

October 2022

$20.00

Leah Omeara

September 2022

$52.50
Zee Anna Photography

Love you! Good luck!

August 2022

$100.00

Leah Omeara

September 2022

$52.50

Anonymous

September 2022

$52.50

Yunisel Perez

August 2022

$52.50

Anonymous

September 2022

$36.75
Finish Line Flutie 5k Sponsors
Endurance Flutie 5k Sponsors