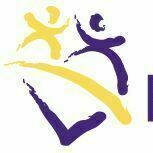 Bridgewell - Official Charity Partner
Join Team Bridgewell
Bridgewell strengthens communities by providing an unmatched range of social and human services that empower people with disabilities and other life challenges to live safe, self-directed and productive lives. We're based in Peabody, MA – but we provide more than 100 programs across 23 communities throughout the North Shore and Merrimack Valley, serving more than 6,250 people annually, including many with autism spectrum disorder. As a leader in providing innovative autism services, Bridgewell specializes in helping young adults who are transitioning from the educational system to adult services through community housing, day programs, education and employment training, and outpatient behavioral health treatment.
2021 was our first year participating in the Flutie 5K as a partner organization and we formed a team of 42. Everyone loved the experience and we hope to grow our team this year and raise vital funds for our autism programming!

Why we are Fundraising!
Team Bridgewell is once again happy to be participating in the Flutie 5K for Autism to help support our day programs, Family Support Center and the individuals with autism in our group homes across Eastern Massachusetts.  We greatly appreciate that opportunity. 
Flutie Foundation Contact Person
If you have any questions at all about our event or how to register, please contact Tia Dawson - Development Coordinator for Events & Operations at tdawson@flutiefoundation.org or on her cell at 508-808-2575.
About the Flutie Foundation
Flutie 5k Overall Leaderboard
1

Bubble Dentistry

$5,000.00

2

Deep River Snacks

$5,000.00

5

Diane & Craig Solomon

$2,625.00
View Full Leaderboard
My Supporters
Frank DiTucci

October 2022

$210.00

Zohra Smith Bouhda

October 2022

$10.00

Michael Mancini

Thank you for your effort!

October 2022

$52.50

Stefanos Landscaping

October 2022

$525.00

Deborah Osborne

Happy to support the Rosewood Day Hab Program!

October 2022

$52.50
Stefanos Landscaping

October 2022

$525.00

Mary Ellen Holleran

August 2022

$262.50

Barbara Foxworth

Thank you for all you do, Bridgewell! We appreciate you!

August 2022

$262.50

MacDonald & Vaccaro Insurance Insurance Agency Inc.

August 2022

$262.50

Frank DiTucci

October 2022

$210.00
Finish Line Flutie 5k Sponsors
Endurance Flutie 5k Sponsors