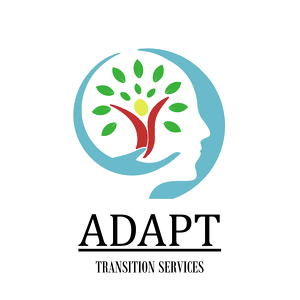 Adapt Transition Services
About Our Team!
Adapt Transition Services located in Chelmsford, MA was founded in February 2021 by Jessica Workman. After completing her Masters Thesis on the state of transition services for adolescents and adults, she started Adapt to enhance these services by developing a program that utilizes the principles of applied behavior analysis to help individuals become more independent. 
Our team of educators and behavior analysts work with our clients to identify deficits, create and implement plans, and reinforce appropriate behaviors in order to maximize life skills. Our vision is to increase the quality and accessibility of services to all transition-aged individuals and support them on their path to adulthood. The Doug Flutie Foundation shares our mission, helping families affected by autism live life to the fullest.
Why we are Fundraising!
We are honored and excited to be fundraising for the Doug Flutie Foundation. We, too, want to help individuals and families affected by autism improve their quality of life and aim to provide high quality community, home, center and vocational services. We have identified crucial aspects needed for successful transition. During the transitional period, individuals need to be provided with inclusion opportunities to foster growth, employment opportunities with on the job training, daily living and social skills training to promote independence and success in adult life. We are ecstatic to collaborate with the Doug Flutie Foundation and fundraise for their organization.
Flutie Foundation Contact Person
If you have any questions at all about our event or how to register, please contact Tia Dawson - Development Coordinator for Events & Operations at tdawson@flutiefoundation.org or on her cell at 508-808-2575.
Create a fundraising team or register as an individual to support Adapt Transition Services
Fundraise with us!
About the Flutie Foundation
Flutie 5k Overall Leaderboard
1

Deep River Snacks

$5,000.00

4

Bubble Dentistry

$5,000.00

5

Diane & Craig Solomon

$2,625.00
View Full Leaderboard
My Supporters
Kathleen McLaughlin

Thank you ADAPT

October 2022

$105.00

Scott & Stacy Baiter

Good luck Wenning Family!!

October 2022

$26.25

Margaret Lee

Happy to support your run for such an important cause.

October 2022

$105.00

Anonymous

October 2022

Chris Brogan

October 2022

$100.00
Diane & Craig Solomon

October 2022

$2,625.00

Brittany A Banning, DVM LLC

Miss you all! Love Mike & Brittany

October 2022

$262.50

Shorta Yuasa

For Adapt Transition Services from the Yuasa family

October 2022

$262.50

Maureen Callahan

October 2022

$200.00

Marcy Wenning

October 2022

$106.75
Finish Line Flutie 5k Sponsors
Endurance Flutie 5k Sponsors