Brew The Dog
April 24, 2021
Hi! I'm Brew! I'm a one eyed, 11 year old Husky. Sometimes it can be hard for older dogs like me to find a family to live out our golden years. However, thanks to HSC and thanks to people like you, I found my forever home within days of arriving at the shelter.
Your donation helps senior animals like me find loving homes.
$5 Gives a cat or dog a new toy of their own
$10 Provides kitty litter for one week
$15 Gives a pet a microchip and a chance to be reunited with their loving family if they are ever lost
$25 Buys one week of milk for a litter of kittens
$50 Vaccinates a litter of puppies
$100 Covers the cost of one spay/neuter surgery
$250 Provides heartworm treatment for a dog in the shelter
$500 Provides comprehensive diagnostics & in some cases surgery for animals with special medical concerns
As of March 14, Brew was adopted.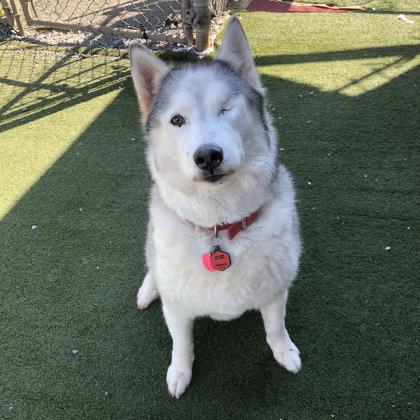 0
days
0
hours
0
mins
0
secs
My Supporters
Alexander Yakush

April 2021

$50.00

Carol Weida

April 2021

$100.00

Katie Mills

April 2021

$5.00

Pam Boardman

March 2021

$25.00

Andrew Pack

March 2021

$10.00
BROOKE STANLEY

March 2021

$541.21

Carol Weida

April 2021

$100.00

Kathy Winfield

Let palooza For Tepper family match

March 2021

$100.00

Alexander Yakush

April 2021

$50.00

Lauren Deese

March 2021

$50.00