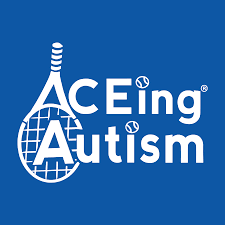 ACEing Autism - Official Charity Partner
About ACEing Autism!
ACEing Autism is on a mission for children with autism to grow, develop and benefit from social connections and fitness through affordable tennis programming, uniquely serving individual needs while filling a national void for this growing and worthy population. 
ACEing Autism aims to be the preeminent thought leader on how tennis and sport develops children with autism spectrum disorder by reaching 50% of the 1M+ families in the autism community and helping them become aware of ACEing Autism, while impacting an increasing percentage of those reached with ACEing's unique programming.
Tell us why your organization is fundraising!
Flutie Foundation Contact Person
If you have any questions at all about our event or how to register, please contact Tia Dawson - Development Coordinator for Events & Operations at tdawson@flutiefoundation.org or on her cell at 508-808-2575.
About the Flutie Foundation
Flutie 5k Overall Leaderboard
1

Bubble Dentistry

$5,000.00

2

Deep River Snacks

$5,000.00

5

Diane & Craig Solomon

$2,625.00
View Full Leaderboard
My Supporters
Sandra Robinson

Thanks Finley for participating for such a worthy cause

October 2022

$52.50

Christine Wantman

October 2022

$52.50

Ina Tamir

October 2022

$54.25

Anonymous

Go Cat!!!

October 2022

Patricia Carey

October 2022

$26.25
Heather Park

September 2022

$157.50

Kate Deeley

September 2022

$106.75

Zoe Spiegel

August 2022

$106.75

Mary Magre

Great job Zoe!

October 2022

$105.00

Sandee Molinsky

September 2022

$105.00
Finish Line Flutie 5k Sponsors
Endurance Flutie 5k Sponsors